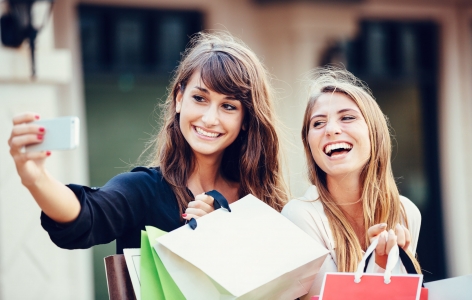 SOMA | San Francisco Shopping
South Market (SOMA) is a popular destination for San Francisco Shopping. Explore the area during a stay at our San Francisco Hotel.
SOMA/Yerba Buena
Category: Shopping and Entertainment District          
Price Point: $$ to $$$
Neighborhood: South Market
Hours:  Contact individual stores for hours
South Market (SOMA) is a vibrant neighborhood featuring fabulous San Francisco Shopping and lots of Things to Do.
About SOMA/Yerba Buena:
The South Market (SOMA) neighborhood in San Francisco occupies about 2 square miles, and it is home to fabulous San Francisco Shopping, Dining, and Attractions. SOMA is also where you'll find what has been called the most beautiful ballpark in the country: AT&T Park – home of the San Francisco Giants.
While there is much to see and do during a visit to SOMA, those focused on San Francisco Shopping will find plenty of options. San Francisco Shopping Center is home to top retailers including Bloomingdales and Nordstrom. Metreon, a Shopping center operated by Sony Entertainment, features an entire store devoted to the Sony Playstation along with other fun shops.
One-off boutiques, such as General Bead, also dot SOMA, and there are stores you won't find in a run-of-the-mill mall. For example, Alexander Book Co. is an independently-owned bookstore featuring 3 stories of books along with a section just for kids.
While you're out enjoying some San Francisco Shopping at SOMA, you might want to take a break to grab a bite to eat. You'll find dozens of Restaurants including Alexander's Steakhouse, Fringale, Benu, and many others.
You could also stop into one of the San Francisco Attractions located in SOMA such as the Museum of Modern Art or the beautifully-restored Zuem Carousel. As you can see, SOMA is a wonderful place for San Francisco Shopping, Dining, and Activities.
Be sure to set aside a day to explore this popular neighborhood during your next stay at our San Francisco Hotel.