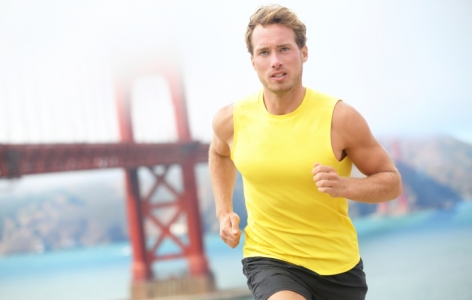 Bay to Breakers | San Francisco Events
Since 1912, this San Francisco Event has attracted both novice and experienced runners.
Date of Event: May 19, 2019
The Bay weather makes this area a great spot for footraces, and Bay to Breakers attracts runners from around the country.
About Bay to Breakers:
Bay to Breakers is a San Francisco Event that began as way to boost the City's morale. Following the devastation of the 1906 earthquake, many local leaders sponsored events to help bolster resident's spirits. Bay to Breakers was one of those Events.
While only 218 runners took part in the very first race, this San Francisco Event was an obvious success. The race grew by leaps and bounds and now about 50,000 runners register each year.
An Expo, held at Fort Mason Center, is also held in conjunction with Bay to Breakers. The Expo features exhibitions and information about a variety of health and fitness products and services. The Expo is also the place where runners will pick up their race packets and bibs.
In addition to the 50,000 runners, Bay to Breakers also draws thousands of participants who line the race route cheering the runners onto the finish line. The starting line is a few blocks from the Embarcadero next to the bay. The route continues through the streets and on to Golden Gate Park with the finish line at Ocean Beach.
This 12K race attracts both experienced and novice runners. While all are welcome to participate, it should be noted that runners must complete the course by noon to be placed on the official finishers' list.
Hotel Union Square is located near this and other top San Francisco Events. Whether you're coming to run or to enjoy Bay to Breakers as a spectator, our San Francisco Hotel is a perfect choice. Hotel Union Square is also near some of the City's best Dining, Shopping, and Attractions, so stay an extra day or two to explore some of the best of what San Francisco has to offer.
Registration cost is $64.99
Discounts are available for active military, veterans, and their families.
As you plan your stay, browse our San Francisco FAQs to read about Dining, Shopping, Attractions, and more. Also, view Hotel Union Square's well-appointed Guest Rooms & Suites and our current list of Special Offers.