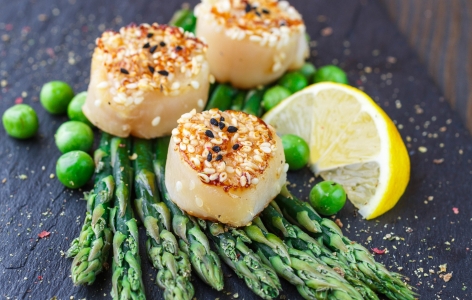 Tadich Grill | San Francisco Dining
Tadich Grill offers San Francisco Dining at a historic spot near Hotel Union Square.
240 California Street San Francisco, CA 94111
415.391.1849
Tadich Grill
Cuisine:  American, Seafood
Price: $$$
Reservations: Not taken
Hours:
Monday through Friday - 11 a.m. to 9:30 p.m.
Saturday - 11:30 a.m. to 9:30 p.m.
Tadich Grill offers fine San Francisco Dining just a short distance from Hotel Union Square. Enjoy a meal at this San Francisco Restaurant during your next visit.
About Tadich Grill:
Craving seafood? Then head to Tadich Grill. This spot for San Francisco Dining has been welcoming diners since 1849. It has long had a focus on amazing seafood, and that tradition continues to this day.
The cozy, busy atmosphere and attentive service add to the experience, but the food is what will have you coming back again and again. Start with an appetizer such as Dungeness Crab Cocktail or Prawn Cocktail. When you're ready to move on to the entrée, you will find many options. Consider favorites like Dalmatian Seafood Stew, Pacific King Salmon, Jumbo Prawn Saute, or Seafood Curry.
Seafood Curry is one of Tadich Grill's hugely popular casseroles. Another top pick among their casseroles is the Salmon and Crab a la Newburg. Whatever you order, you are sure to be delighted as the chefs use only the freshest, quality ingredients.
While seafood reigns at Tadich Grill, there are options for those who do not enjoy seafood such as the Lamb Chop, Braised Short Rib, Filet Mignon, or Sterling Pork Chops.  A selection of salads and daily specials are also available.
When you want to enjoy a bit of old-school San Francisco while feasting on a delicious meal, Tadich Grill is a fabulous choice. It is one of the many San Francisco Dining options available near Hotel Union Square. Our Hotel is conveniently located near top Dining, Shopping, Attractions, and Activities.
If you're planning a visit to San Francisco, consider staying at Hotel Union Square. View our current Special Offers and then call 415.397.3000 for reservations.