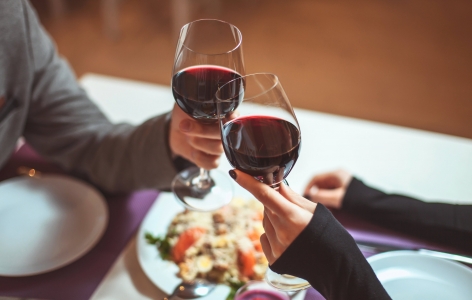 Prospect | Restaurants in San Francisco
Prospect is top-rated dining spot near our San Francisco Hotel.
300 Spear Street
San Francisco, CA 94105
Tel: 415.247.7770
Prospect
Cuisine: American
Price: $$$$
Reservations: Taken
Hours:  Monday - Friday - 11:30 p.m. to 2 p.m. & 5:30 p.m. to 9 p.m.
             Saturday – 5:30 p.m. to 9 p.m.
             Sunday - Closed
Prospect is a Restaurant in San Francisco that offers lunch, dinner, an impressive wine list, and 3 ways to enjoy their fabulous food and wine.
About Prospect:
Prospect offers a fine-dining experience, but they have other options as well. Sidle up to the bar for a quick snack, or find a place at the communal table for a satisfying meal. Of course, the main dining room is always an option as well, but no matter which seating you choose, you're sure to be pleased with the food.
Prospect looks posh, but it has the feel of a vibrant bar. It's exciting to enjoy a meal here, both because of the food and the atmosphere. Visiting for dinner? Start with an amazing appetizer such as Kobe Beef Tartare before moving on to an entrée of Crispy Skinned Local Salmon, or Heritage Berkshire Pork Chops.
Wine director Joshua Thomas works to make sure the wine does not play second fiddle to the food, and the 275-bottle cellar assures this is the case. The wines represent vintages from around the world, and he is on hand to help you make just the right pairings.
Even if you're watching your calories, we do not recommend that you skip dessert at Prospect. The selections are just too tempting. Consider favorites such as Rhubarb Buttermilk Tart, Strawberry Floating Island, or Coconut Ice Box Cake – and don't forget the dessert wine.
Hotel Union Square is located near this and other top Restaurants in San Francisco. Whether you want a fine meal or a more casual experience, you can find it at Prospect.
If you're planning a visit to San Francisco, then view our lovely Guest Rooms and Special Offers. Our ideal location and thoughtful amenities make our Hotel a great choice for both business and leisure guests. Have questions? Feel free to contact our helpful staff at 415.397.3000.