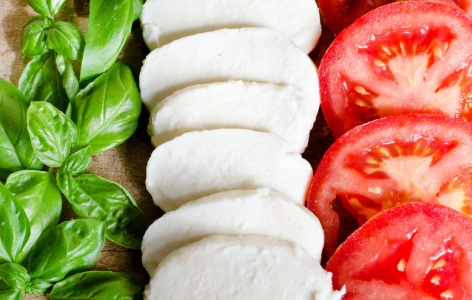 Pizzeria Delfina | Restaurants in San Francisco
When you're looking for fine Italian Dining near our San Francisco Hotel, consider Pizzeria Delfina.
3621 18th Street
San Francisco, CA 94110
Tel: 415.552.4055
Pizzeria Delfina
Cuisine: Italian
Price: $$$$
Reservations: Taken
Hours:  Monday - Thursday – 5:30 p.m. to 10 p.m.
            Friday & Saturday - 5:30 p.m. to 11 p.m.
            Sunday - 5 p.m. to 10 p.m.
Craving Italian during your stay at our San Francisco Hotel? Head to Pizzeria Delfina. This award-winning Restaurant in San Francisco is a favorite of both locals and visitors.
About Delfina:
Yes, Pizzeria Delfina serves amazing pizza, but there is much more to this Restaurant in San Francisco. This James-Beard-Award-winning Restaurant maintains a commitment to excellence, and every dish served is memorable and special.
Again, the pizza is fabulous. Try the Panna topped with tomato sauce, cream, basil, and shaved parmesan. The Clam Pie is another popular pizza, and it is topped with cherrystones, tomatoes, oregano, pecorino and hot peppers. If, however, you're in the mood for something other than pizza, this Restaurant in San Francisco has you covered.
Start with a delicious selection of antipasti or fresh veggies. Then dig into a fabulous entrée such as Mary's Chicken Alla Diavola, Penn Cove Mussels, or Neapolitan Meatballs in Sugo. The menu changes at Pizzeria Delfina, so each time you visit there is something new to try.
One important word of advice: Save room for dessert. The homemade gelato at Delfina is, for many, a highlight of the meal. Flavor choices include Tahitian Vanilla Bean, TCHO Chocolate, Mascarpone with Biscotti and Berry Caramel, and Medjool Date.
Hotel Union Square is an ideally-located San Francisco Hotel, and Delfina is just one of the many fabulous San Francisco Restaurants located nearby. When you choose our Accommodations, you will also be near Shopping, Attractions, and Activities.
Pizzeria Delfina isn't the only place in town to satisfy a craving for fabulous Italian cuisine, but it is surely one of the best. Set aside a night during your stay at our San Francisco Hotel to enjoy the taste of Italy at this popular Restaurant in San Francisco.