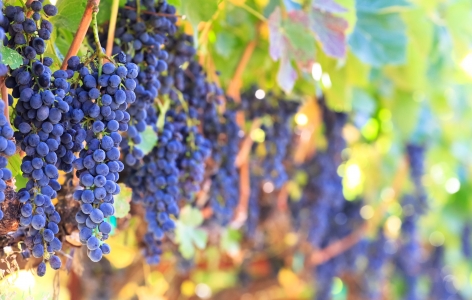 Bottega | Napa Valley Dining
Craving Italian during a visit to wine country? Visit Bottega for fine Napa Valley Dining.
6525 Washington Street Yountville, CA 94599
707-945-1050
Bottega
Cuisine:  Italian
Price: $$$
Reservations: Taken
Hours:
Monday - 5 p.m. to 9:30 p.m.
Tuesday, Wednesday, Thursday, Sunday - 11:30 a.m. to 2:30 p.m. and 5 p.m. to 9:30 p.m.
Friday and Saturday - 11:30 a.m. to 2:30 p.m. and 5 p.m. to 10 p.m.
Take a drive to wine country during your stay at our San Francisco Hotel! Napa Valley is just an hour drive from Hotel Union Square, and it is home to gorgeous vineyards and wonderful Restaurants like Bottega.
About Bottega:
Napa Valley Dining includes casual spots and those that are a bit more special. Bottega is a great choice if you want to enjoy a fine-dining experience during your day trip to Napa Valley.  Award-winning Chef Michael Chiarello is creating fabulous Italian food that will be a highlight of your visit.
You may recognize Chiarello from Food Network's Easy Entertaining. While the food served at this Napa Valley Dining spot is surely not easy to prepare, the staff makes it look that way with impeccable service and beautiful presentation.
Start with an appetizer such as Pesce Crudo or Polenta Under Glass. The handmade pastas like Ricotta Gnocchi will ruin boxed pasta for your forever. A variety of chicken, beef, and seafood entrees are also on the menu.  Consider one of Bottega's signature side dishes like Parmesan Reggiano Fries or Roasted Cauliflower.
Guests at Hotel Union Square can find fabulous dining spots a short walk from our San Francisco Hotel. Still, we think taking the short drive to Napa Valley is totally worth it, so stop into Bottega for lunch or dinner as you enjoy a day in wine country.
Note that Bottega is only open for dinner on Monday, but it is open for both lunch and dinner the rest of the week. Make reservations to enjoy this Napa Valley Dining spot during your next stay at our San Francisco Hotel.