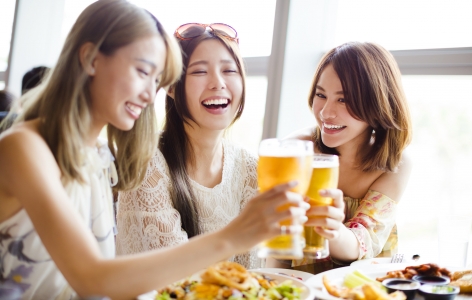 AQ Restaurant & Bar | San Francisco Restaurants
AQ Restaurant & Bar is one of many San Francisco Restaurants located near Hotel Union Square.
1085 Mission Street
San Francisco, CA 94103
Tel: 415.341.9000
AQ Restaurant & Bar
Cuisine: American
Price: $$$$
Reservations: Taken
Hours:  Tuesday through Saturday – 5:30 p.m. to 10 p.m.
             Sunday & Monday – Closed
Looking for a fine-dining San Francisco Restaurant? Consider AQ Restaurant & Bar located a short distance from our San Francisco Hotel.   
About AQ Restaurant & Bar:
Many San Francisco Restaurants have seasonal menus, but AQ Restaurant & Bar takes it a step further and completely transforms both their menu and their décor for each season. Whether you visit in winter, spring, summer, or fall, you will find fabulous menu items and enjoy a meal in a warm and inviting setting.
The food at AQ is so beautifully presented that you might not want to eat it, but you'll manage. When you do you will be treated to the delicious results that are achieved when skilled chefs use only the finest ingredients.
The nightly multi-course tasting menus, which are available with or without wine pairings, allow you to enjoy some of the best food in the City. Equally impressive are the cocktails and the wine list. Each bottle is carefully selected to complement the food served at this San Francisco Restaurant.
Dining out is top Activity for both locals and guests at our San Francisco Hotel, and exceptional Restaurants like AQ Restaurant & Bar are the reasons why. While foodies will be impressed with the offerings, the menu is not intimidating. Even those enjoying their very first fine-dining experience will feel right at home at AQ.
Hotel Union Square is ideally located near AQ Restaurant & Bar and other top San Francisco Restaurants. Our well-appointed Accommodations in San Francisco are also near popular Attractions, Shopping venues, and Activities.
Planning a visit to San Francisco? View our current Special Offers and then call 415.397.3000 to make a reservation.