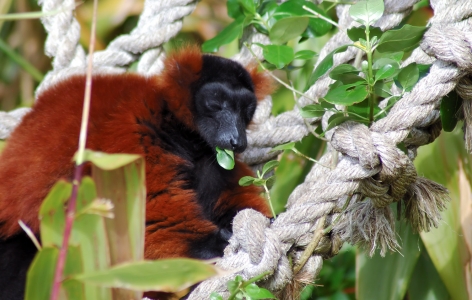 San Francisco Zoo | San Francisco Attractions
The San Francisco Zoo is a San Francisco Attraction that is popular with both locals and guests at our Hotel in San Francisco.
Sloat Boulevard at The Great Highway San Francisco, CA 94132
Tel: 415.753.7080
This Attraction in San Francisco is a hit with visitors of all ages. See more than 1,000 animals with a visit to the San Francisco Zoo.
About the San Francisco Zoo:
The San Francisco Zoo is a popular San Francisco Attraction, and it is not to be missed by any animal lover. This Zoo features nearly 2 dozen exhibits, special events, and supports many conservation efforts to help secure the lives and natural habitats of wild animals.
Covering about 100 acres, the San Francisco Zoo is home to more than 1,000 animals representing 250 species. According the Zoo's website, "The San Francisco Zoo is designed with the underlying belief that nature-focused interaction leads to conservation action. Learning about animals here inspires visitors to care for all wildlife."
It was with that philosophy in mind that the 22 exhibits were designed and created. These exhibits show the animals in an environment that mimics where they would live in nature. Examples of popular exhibits are:
Penguin Island

Koala Crossing

Australian Walkabout

Eagle Island

Doegler Primate Discovery Center

Insect Zoo

Lion House

Meerkats and Prairie Dogs

South American  Tropical Rainforest
The San Francisco Zoo also has daily special events that give visitors the chance to get up close to some of the animals or to learn more about them by meeting their caretakers. Some of the daily events you may enjoy during a visit to this San Francisco Attraction are:
Grizzly Bear Feedings

Big Cat Keeper Talk

Penguin Feedings

Red Panda Chat

Sea Lion Feedings

Insects in Action

Giraffe Barn Open House
Our Hotel in San Francisco is located near many top Attractions including the San Francisco Zoo. Spend a day strolling through the rainforest or learning about how to help with the zoo's conservation efforts.
Hours:
Daily – 10 a.m. to 4 p.m.
Admission:
Adults - $17
Ages 4 to 14 - $11
3 and under – Free