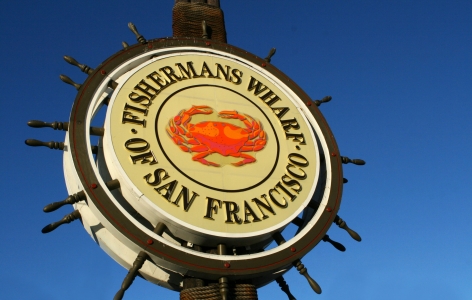 Fisherman's Wharf | Attraction in San Francisco
Fisherman's Wharf is a haven for shopping and dining and is home to popular Attractions in San Francisco.
Fisherman's Wharf is a vibrant and lively neighborhood and home to many popular Attractions in San Francisco. Stop by for a bite, to visit a Museum, or to enjoy the public art installations.
About Fisherman's Wharf:
Fisherman's Wharf is a neighborhood in the northern waterfront area of the City, and is home to many Attractions in San Francisco along with dining and shopping venues. Hotel Union Square is conveniently-located, so you will easily be able to enjoy spending a day at this popular spot.
When you visit Fisherman's Wharf, it can either be your starting point or your final destination. While there is plenty to see and do in this vibrant neighborhood, it is also the jumping off point for all types of tours and adventures. Choose from bike tours, bus tours, Segway excursions, Duck Boat tours, or boat tours. Catch the ferry to Alcatraz Island or hop onboard a boat for an all-day fishing excursion.
Fisherman's Wharf is the site of a host of Attractions in San Francisco including:
Ripley's Believe It or Not Museum

San Francisco Dungeon

7D Experience

Madame Tussauds San Francisco

Aquarium of the Bay

National Liberty Ship Memorial

Sea Lion Center
Popular annual Events in San Francisco take place at Fisherman's Wharf including the Annual Crab Feed, Fleet Week, and more. You can check for upcoming Events on Fisherman Wharf's website. No matter the time of year you stay at our Hotel in San Francisco, you'll always find something to do or see at Fisherman's Wharf.
Hotel Union Square is located near this and other top San Francisco Attractions. If you're planning a visit to the City, take a look at our well-appointed Guest Rooms or call 415.397.3000.
Plan to spend a day enjoying the lively atmosphere, friendly people, and popular Attractions at Fisherman's Wharf.