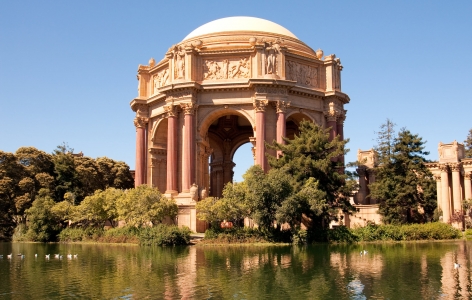 Exploratorium | San Francisco Attraction
If you're looking for an educational San Francisco Attraction near our San Francisco Hotel then consider the Exploratorium.
Pier 15, The Embarcadero, San Francisco, CA 94111
Tel: 415.528.4444
The Exploratorium is a San Francisco Attraction that is popular with visitors of all ages.
About the Exploratorium:
This San Francisco Attraction, which recently moved to Pier 15, encourages learning with hands-on exhibits and interesting experiments that bring science to the masses. Visitors of all ages find the Exploratorium fascinating, so be sure to set aside a day to visit this Attraction during your stay at our San Francisco Hotel.
The Exploratorium covers all types of sciences from biology to the social sciences. The exhibits give visitors a chance to learn about what interests them most, and all of the exhibits are presented in a fun and accessible way – including many that allow visitors to perform their own experiments.
The Living Systems exhibit covers everything from single-cell organisms to entire ecosystems. Outdoor exhibits provide the chance to learn about weather, winds, and the tides. One of the most popular exhibits at the Exploratorium is the Tinkering Studio. It is here that visitors are encouraged to get to work experimenting with science, art, and other disciplines.
Hotel Union Square is ideally located near this and other top San Francisco Attractions. Our San Francisco Hotel is also near top San Francisco Dining, Shopping, and Activities. Our location along with our well-appointed Guest Rooms and friendly service make us a top choice for both business and leisure guests.
If you're looking for an interesting and educational San Francisco Attraction then consider a visit to the Exploratorium. Be sure to visit their website to read about special Events that may be taking place during your visit.
Hours:
Tuesday through Sunday – 10 a.m. to 5 p.m.
Additional hours on Thursday for ages 18+ - 6 p.m. to 10 p.m.
Admission:
Adults - $29
Ages 13 to 17 - $24
Ages 4 to 12 - $19