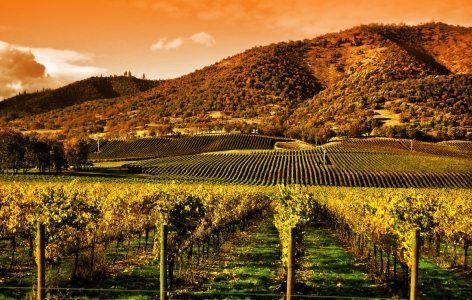 Drive to Napa Valley | Things to do in San Francisco
Taking a Drive to Napa Valley is a popular Activity for guests at Hotel Union Square.
Visiting Napa Valley is a one of the top Things to Do during a stay at Hotel Union Square. Visit this well-known wine country and enjoy gorgeous views, wine tastings, and more.
About Driving to Napa Valley:
Both locals and guests at Hotel Union Square look at a visit to Napa Valley as a way to get away from the City and enjoy some of the most beautiful features of this part of the country. You'll have the chance to see lovely vineyards, visit both small and large wineries, and enjoy a number of Attractions.
Located less than 2 hours from Hotel Union Square, when you choose this Activity, you'll enjoy a scenic drive with lots to do and see. While taking the drive is one option, some guests at our San Francisco Hotel instead choose to take a luxury wine tour. This eliminates the need to drive and even provides access to certain wineries that don't usually offer tours.
Some of the Attractions located in Napa Valley are the Wine Train, farmer's markets, and the Napa Valley Cooking School. Take a ride in a hot air balloon, enjoy a cooking class, relax in a spa, or rent a bike and while away the afternoon exploring the area.
If you choose to drive, then we suggest leaving at mid-morning. This will allow you to avoid rush hour and experience a more enjoyable ride. The staff at our San Francisco Hotel will be happy to offer directions as you plan your day driving to Napa Valley.
Planning a visit to San Francisco? Consider staying at Hotel Union Square. View our beautiful Guest Rooms or take a look at our current Special Offers.