October 20, 2017
| By
Cindy L. Smith
Tips for First-Time Visitor to a San Francisco Hotel
First-time guests at Hotel Union Square are thrilled with the number of nearby San Francisco Attractions and Things to Do.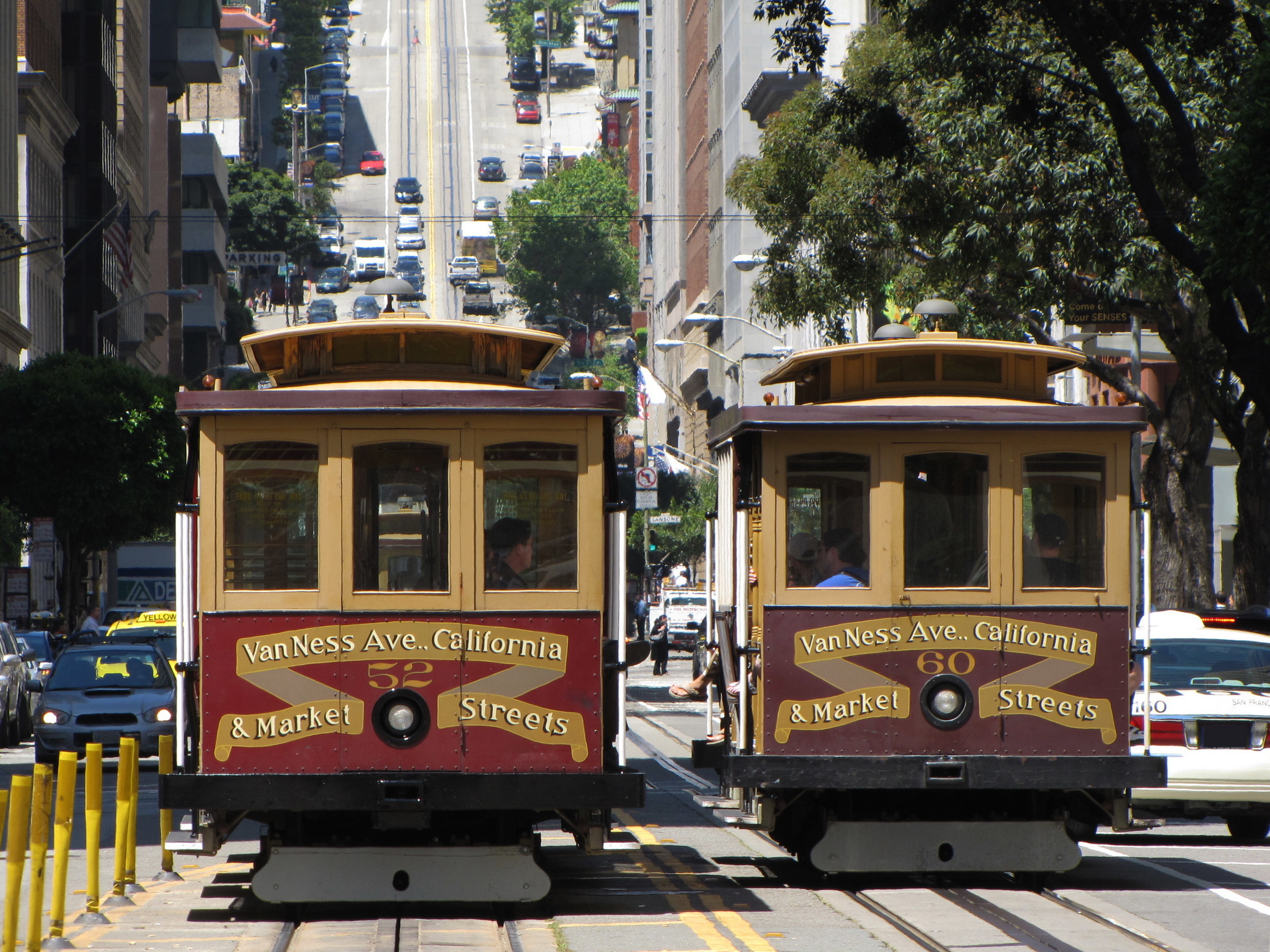 First-time visitors to San Francisco may be overwhelmed with the sheer number of Things to Do and San Francisco Attractions. Here are some tips to help you navigate your very first stay in our lovely City.
Location is Everything
As is the case with a visit to any city, the location of the Hotel you choose can have a big impact on the overall enjoyment of your stay. You want to choose a San Francisco Hotel that is ideally-located near Dining, Shopping, and Attractions. If you have selected Hotel Union Square then you have chosen wisely. Our location is convenient to much of the best the City has to offer as well as to public transportation, so you don't have to drive to explore the city (unless you want to!)
Public Transportation
San Francisco has a wonderfully convenient public transportation system that makes it easy to move about the City. The cable cars are a small piece of San Francisco's public transportation system. Even if don't plan to use public transportation as your main method of transportation during your stay, we still recommend you take at least one ride on the cable cars. Bay Area Rapid Transit (BART), The San Francisco Municipal Railway (MUNI), are the main public transportation operators. The networks of trains, trolleys, streetcars, and busses are an easy way to get where you need to go.
If you want to avoid the hassle and cost of parking in San Francisco, and want to avoid driving in a strange City then utilizing BART, MUNI, and the other public transportation options are the way to go.
Things to Do
Visitors find so much to see and do that the only problem is deciding which Activities to enjoy! Here are just a few suggestions.
Shopping

 – The Shopping in San Francisco is amazing. Whether you want a bargain or want to splurge on a new designer bag, you will find plenty of options near our San Francisco Hotel. Enjoy both indoor and outdoor Shopping venues lined with both national retailers and indie boutiques.

Dining 

– Fine dining? We've got it! Casual dining? Yes, we have that covered as well. Fabulous food trucks? Yes! San Francisco Dining includes the best of everything. Nearly every type of cuisine you could crave is represented, and there is something to please every palate.

Outdoor Fun

 – Walk across the Golden Gate Bridge, explore the City's parks on foot or by bike, spend a day at the beach, go hang gliding, explore Golden Gate Park, or visit the sea lions at Pier 39. Those are just a few examples of the outdoor Activities you can enjoy during your stay at Hotel Union Square.

History and Culture

 – San Francisco has a rich history that can be explored via guided or self-guided tours, by viewing the City's lovely architecture, or by visiting nearby Museums. Cultural offerings include the San Francisco Ballet, the San Francisco Opera, and the San Francisco Symphony.
Can't-Miss Attractions
Wondering which San Francisco Attractions to see on your first visit to San Francisco? You might as well start with the most well-known local Attractions. Some that we typically suggest to first-time visitors are:
Alcatraz Island

 – Enjoy a short ferry ride to this infamous Island where you can explore the former prison, take a guided tour, and ponder the fate of the men who escaped and whose bodies were never found.  

Golden Gate Bridge

 – Sure you could drive across the Bridge, but we suggest walking or biking over this well-known San Francisco icon. Bikes are available for rent at a nearby sports store, or you can just enjoy a leisurely stroll. Stop at the scenic overlooks for unforgettable views of the Bay as you marvel at this wonder in engineering.

Wine Country

 – Did you know that wine country is just about an hour drive from our San Francisco Hotel? If you're a wine enthusiast then we strongly recommend that you take the beautiful drive to Napa Valley during your stay. Tour a winery, stroll through a vineyard, take a hot air balloon ride, or enjoy a fabulous dinner with an amazing view.
View our San Francisco Attractions Guide to read about some of the other top Attractions near our San Francisco Hotel.
The staff at Hotel Union Square is here to help our guests in any way that we can. If it's your first time visiting San Francisco then we are more than happy to share our knowledge of the City.
Learn More
The staff at Hotel Union Square is here to help our guests in any way that we can. If it's your first time visiting San Francisco then we are more than happy to share our knowledge of the City. You can also view our San Francisco Visitors Guide where you will find information about a few of the top Restaurants, Shopping venues, Activities, and Attractions.
Planning your very first visit to San Francisco? Browse our San Francisco Activities FAQs and view our Guest Rooms & Suites and current Special Offers and give us a call at 415.969.2301.