April 25, 2019
| By
Maria Mancuso
Things to do in San Francisco: Best Photo Spots in San Francisco
San Francisco is one of the most beautiful cities and this article, 'Best Photo Spots in San Francisco' gives you a list of locations and tips to capture the perfect 'Instagrammable Photo.'
Whether you're a professional photographer, a novice or a famous Instagram Influencer with millions of followers, San Francisco is a great place for capturing beautiful photos of bridges, parks, walkways, beaches, people, famous landmarks and of course the dreaded, or sought after, 'selfie.'
San Francisco has an unlimited number of great photo spots, and this list is in no way a complete list, but in this article, 'Best Photo Spots in San Francisco' we focus on giving you just a few of the very best photo spots.
Come back to our San Francisco Visitors Blog to view other interesting articles.
Now on to the list – 'Best Photo Spots in San Francisco:'
1.  Golden Gate Bridge: O.k., let's start off with the most obvious. The Golden Gate Bridge is probably the most photographed bridge in all the world. There are many opportunities to capture a great shot of the Golden Gate Bridge. As with most photo opportunities, it is best to capture your shot in the early hours of the day or just before sunset when the natural lighting is best. There are free walking tours to lean all about the Golden Gate Bridge, it's construction, history, etc.  This also gives you many opportunities to take some great snaps of this famous landmark.  One of the more interesting view points is Fort Point National Historic Site. Baker Beach is another great view point from more of a distance. 
Tip: Baker Beach is also a fantastic San Francisco Photo Spot!
For the very best natural lighting, shoot the east side of the Golden Gate Bridge at dawn and the west side of the bridge in the afternoon or evening.
2.  Pier 39: This is another photo spot that is best to shoot in the early hours or an hours before sunset for the best natural lighting.  There are interesting store fronts and shops along the pier. This is a good location for some closer shots of objects, boats, and don't forget to capture the lounging Sea Lions.  You can also walk to the end of the pier and take a snap of the ocean in the background.
Tip: Late afternoon is the best time for this photo.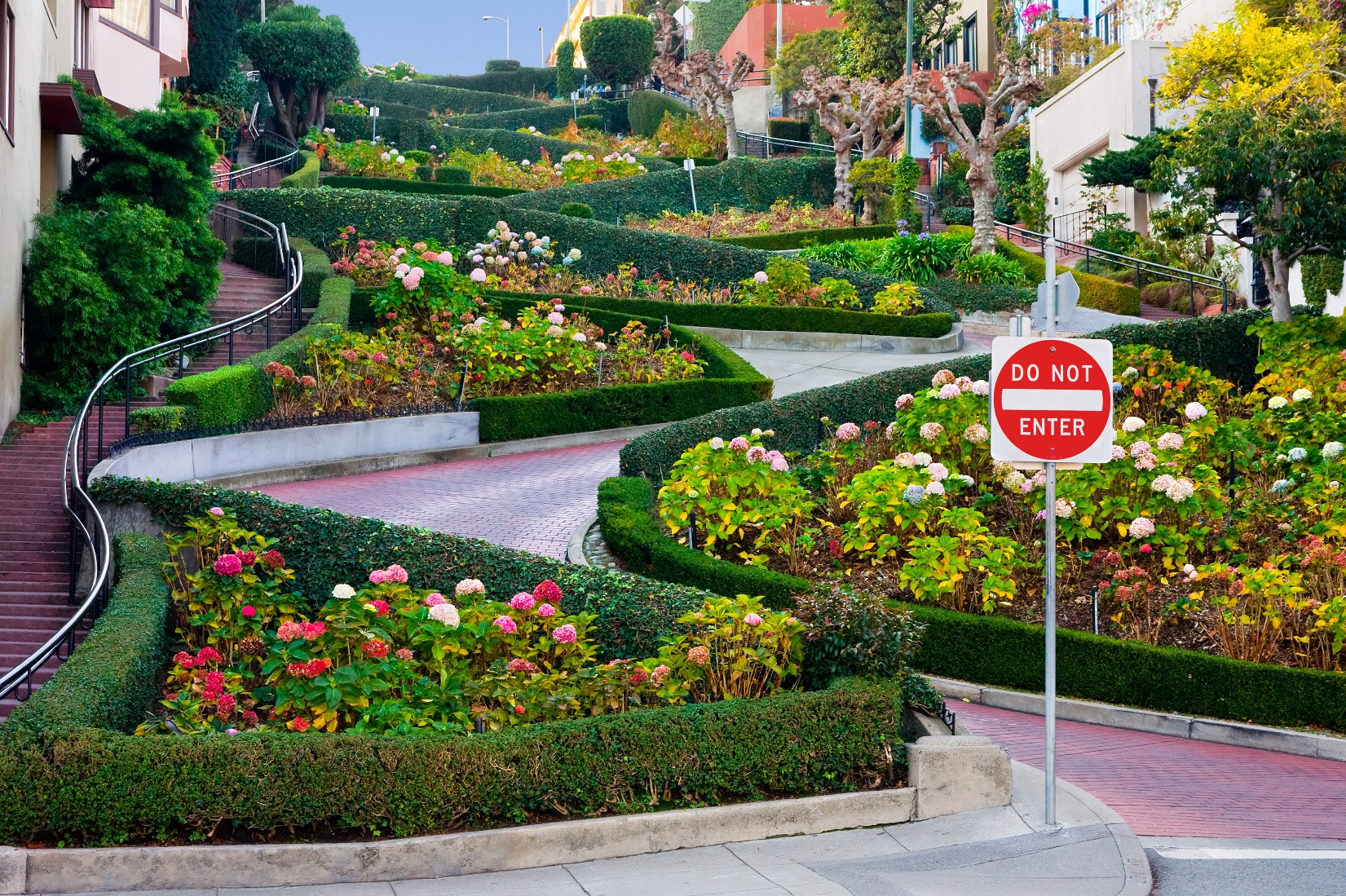 3.  Lombard Street: This famous San Francisco landmark is known for the one-way block on Russian Hill between Hyde and Leavenworth Streets.  This picturesque street features 8 turns making it the most crooked street in the world. There are many photo opportunities to be captured on Lombard Street.  Russian Hill features several beautiful homes and the red brick roadway lined by colorful flower beds. Consider taking some low angle shots, or road level shots looking up Lombard Street. 
4.  Fisherman's Wharf: Oh, so many photo opportunities in this popular landmark.  Some of the popular objects include the fish market, food vendors, harbor Tour Boats, and more.  Order a famous bread bowl of fresh clam chowder and take photo – just before you eat it!  Hey, photography is hard work and you need to reward yourself.  From Fisherman's Wharf you can also see the Golden Gate Bridge and Alcatraz Island off in the distance…too far for a great quality photo but you can appreciate these 2 popular landmarks.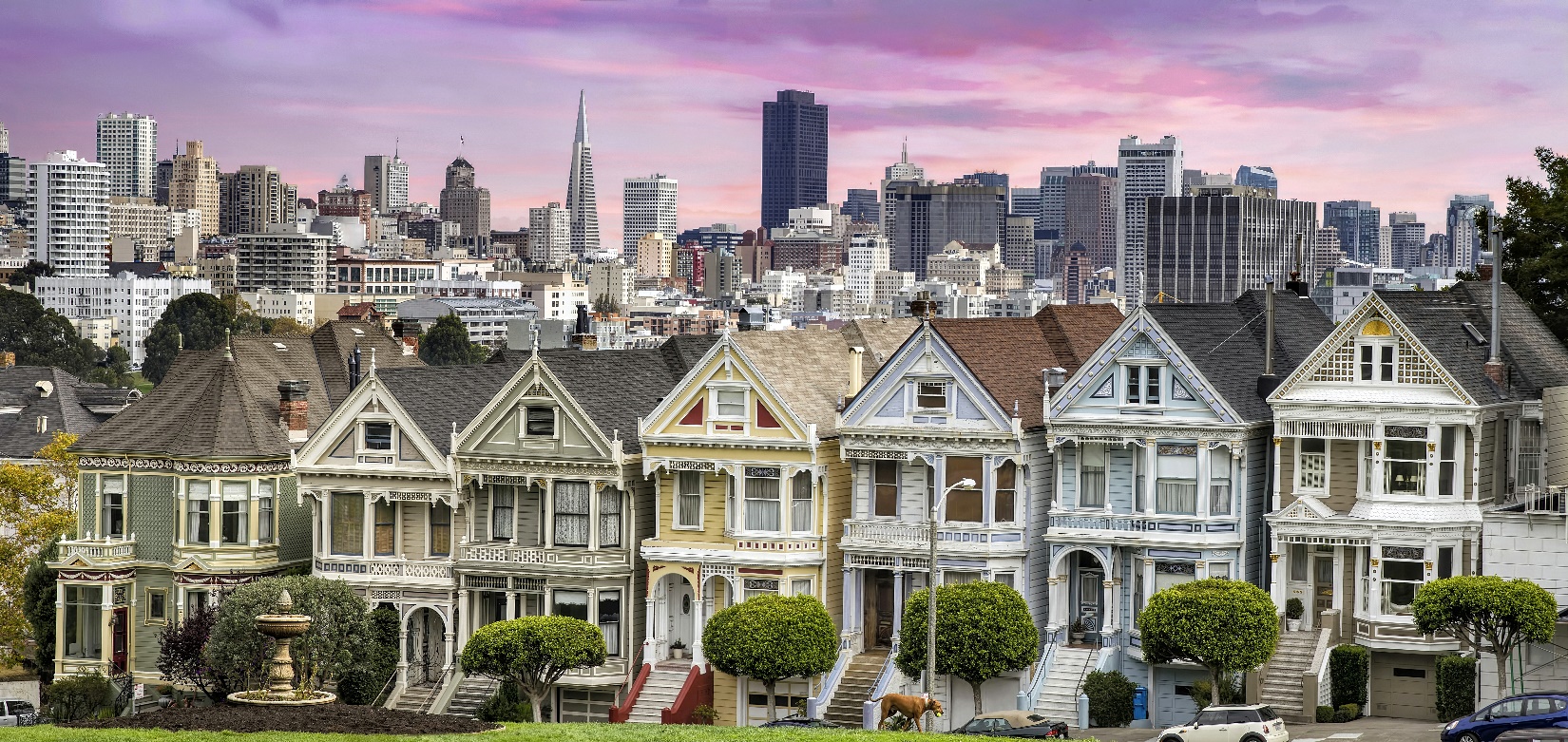 5.  The Painted Ladies: Oh, so beautiful!  You have no doubt seen these beautiful Victorian houses in photographs and online.  The best place to photograph these landmark homes from is at the top of Alamo Park across the street.  It is best to photograph these beautiful homes in the early morning, although there are great, night time photos of the Painted Ladies but this requires more equipment than an I-Phone.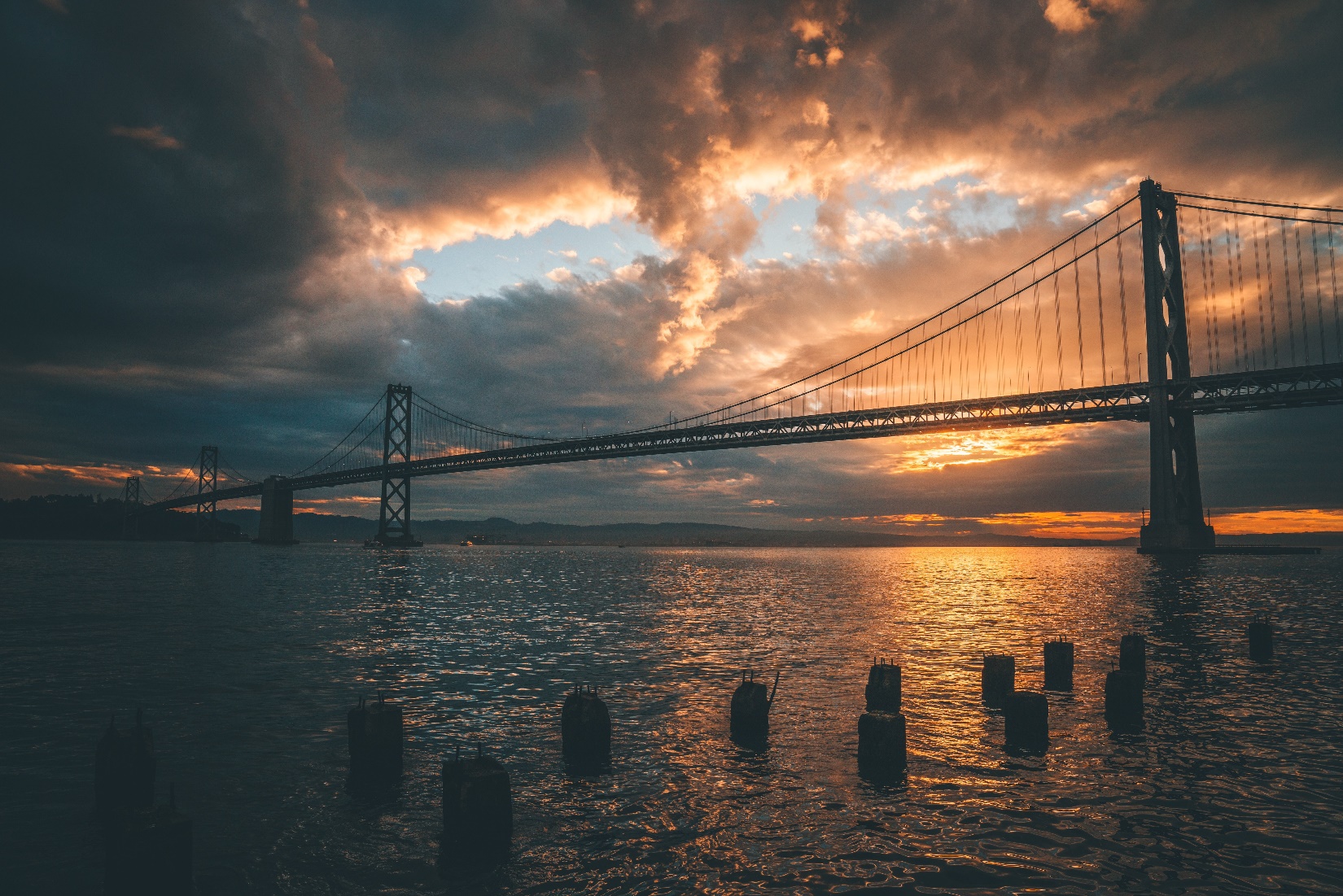 6.  Golden Gate Park: This beautiful park features countless Photo Spots including De Young Museum, Conservatory of Flowers, Japanese Tea Gardens, California Academy of Sciences, and many park areas, flowers and more throughout this 1,000-acre park. For a chance to quickly see all 1,000 acres of the park and create some fun memories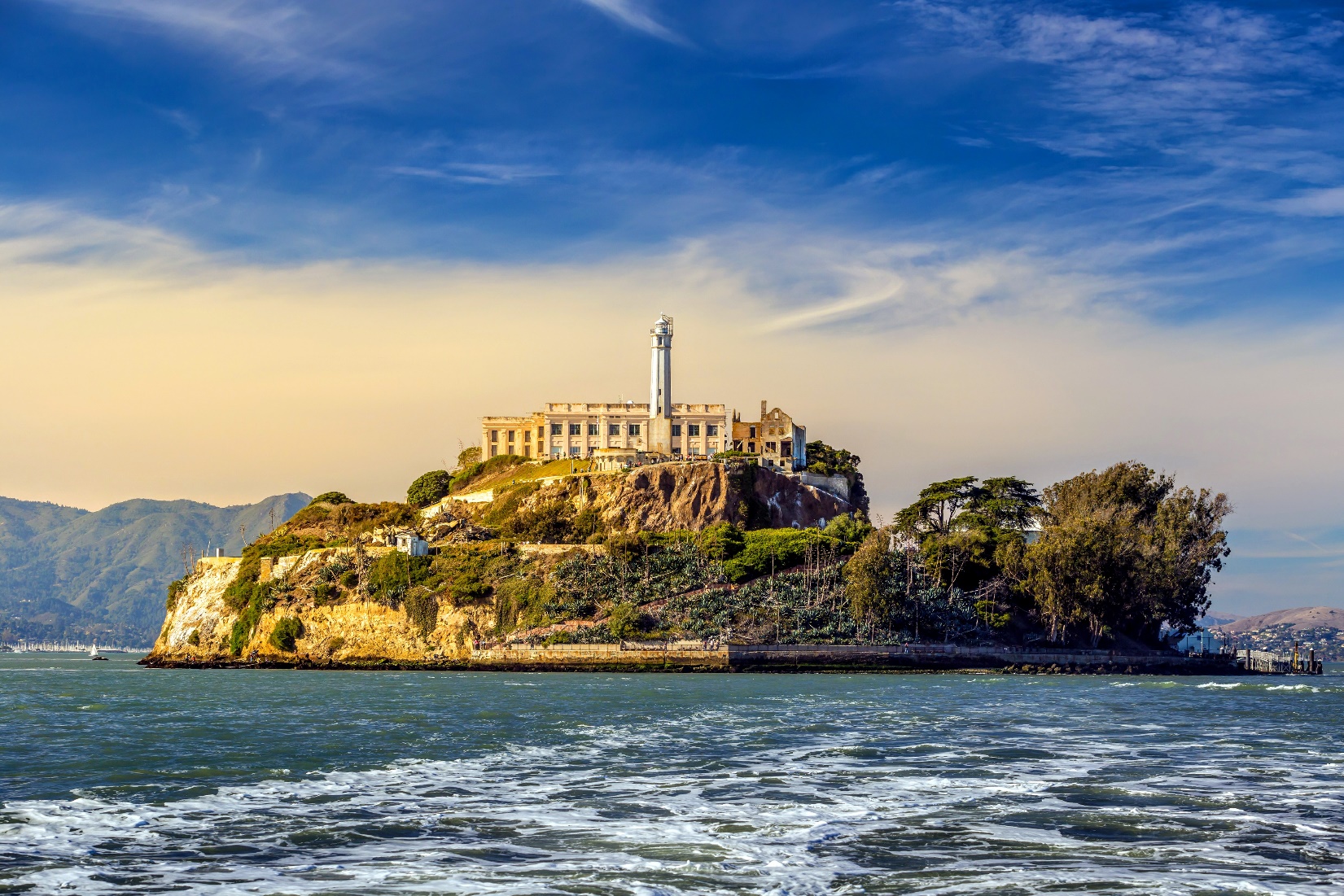 7.  Alcatraz Island: This historic prison provides many photo opportunities.  You can capture some great photos from the Bay Tour Boats that take guests by the Golden Gate Bridge, around Alcatraz and if you book the tour, you can visit the island and take great photos of the prison, hallways, structures and the various exhibits on the island.  Late afternoon and early mornings are the best times of day to shoot the exteriors, but this access is controlled by the tours available.
8.  Palace of Fine Arts: The lagoon in front of the Palace of Fine Arts provides a great foreground for this beautiful Greco-Roman style structure. The Palace of Fine Arts is close to the Exploratorium – another great Photo Spot but not on this list. Night time shots of this structure are beautiful with the lights illuminating the building from the lagoon.
9.  Union Square: This neighborhood offers several great photo opportunities with shopping centers, coffee shops, restaurants, seating areas, plaza's, historic buildings and of course 'people watching shots.'  This is also the location of our hotel, so you can step out the front door of our lobby and start shooting!
Our list of 'Best Photo Spots in San Francisco' highlights only 9 of the best Photo Spots in the city.   We'll publish a future article featuring more popular Photo Spots for San Francisco.  
Visit our San Francisco Visitors Guide for more recommendations and tips for visiting San Francisco.
See our latest Special Offers for the 'Guaranteed Best Rates' for our Union Square Hotel.