June 7, 2019
| By
Maria Mancuso
Visit San Francisco: San Francisco Visitor FAQs
This San Francisco Visitors Blog article, 'San Francisco Visitor FAQs' provides answers to many popular questions about Visiting San Francisco and making the most of your next visit!
San Francisco is an amazing city to visit for business or a leisurely weekend stay. But there is so much to see and do in San Francisco, so you are sure to have questions.
This latest San Francisco Visitors Blog article, 'Visit San Francisco: San Francisco Visitor FAQs' features some of the top questions and answers you may have about your visit.
Let's get started!
Q: We are looking for a hotel located close to as many things to do, restaurants, shopping and attractions in San Francisco, how centrally located is your hotel?  
A: The Hotel Union Square is located in the heart of San Francisco's Union Square district.  We are surrounded by great restaurants, coffee shops, shopping for all tastes and budgets, great bars, and attractions.  The Trolley also passes directly in front of our hotel.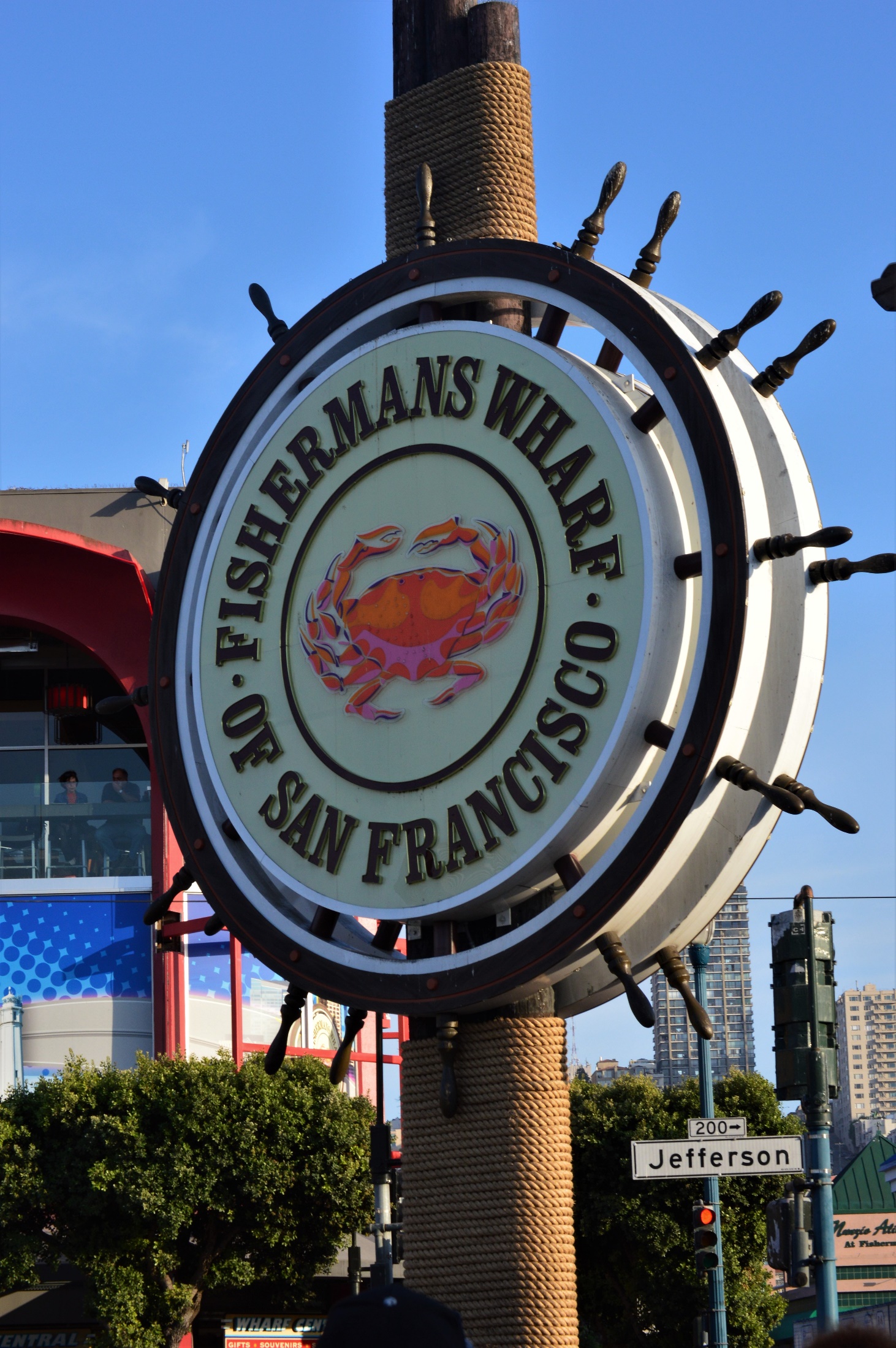 Q: How far is Hotel Union Square to the Top San Francisco Attractions?
A: Hotel Union Square is close to many fantastic things to do and see in San Francisco, here are some top examples:
Chinatown: 1 mile
Fisherman's Wharf: 2 miles
Union Square: 1 block
Aquarium at the Bay: 2.3 miles
Golden Gate Bridge Park: 5 miles
Pier 39: 2.3 miles
The Embarcadero: 1.5 miles
Golden Gate Park: 3.5 miles
San Francisco Museum of Modern Art: .6 miles
Yerba Buena Gardens: 1.2 miles
Moscone Center: 0.7 miles
San Francisco Giants at Oracle Park: 1.7 miles
San Francisco Zoo and Gardens: 13 miles
The Exploratorium: 1.6 miles
Lombard Street: 2 miles
The Presidio: 4.6 miles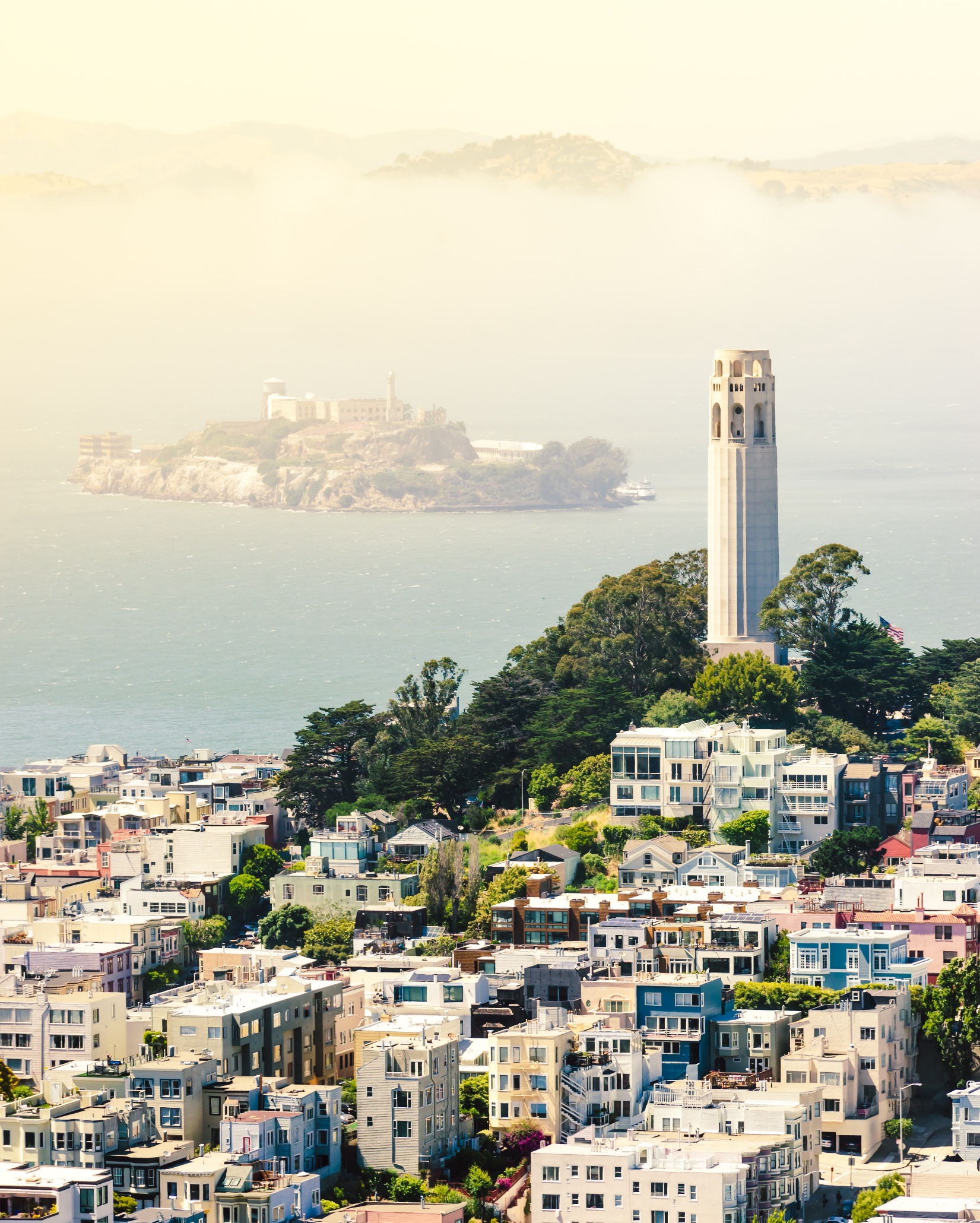 Q: How big is San Francisco?
A: San Francisco is 49 square miles and is surrounded on three sides by the San Francisco Bay and Pacific Ocean. The city of San Francisco is built on 43 hills and has a population of 805,463 people and the metropolitan area is the 5th largest in the U.S.  San Francisco is a very densely populated city, second only to New York City.  
Q: Where is the Airport in San Francisco?
A: San Francisco International Airport is the second largest airport in California behind Los Angeles International Airport.  San Francisco International Airport is located 13 miles south of downtown San Francisco near San Bruno and Millbrae in San Mateo County. The airport is 14 miles and approximately 25 minutes from Hotel Union Square.
Q: What are the main sections, or areas of San Francisco?
A: San Francisco is a very condensed city of over 805,000 residents in a 49 square mile area.  The city has many neighborhoods and districts. The 5 main districts are; Central/Downtown, Bernal Heights/Bayview, Upper Market, Richmond, Sunset. Located in each of the Districts are smaller neighborhoods, 36 neighborhoods to be exact, these include; Chinatown, Union Square, Marina District, Merced Heights, Oceanview, Nob Hill and others.
Q: Do we need a rental car for our visit to San Francisco?
A: If your budget allows, we definitely recommend a renting a car for at least a portion of your time in San Francisco, simply because you will be able to explore and enjoy so much more of the city and the surrounding areas, beaches, Wine country, the popular '49-Mile Drive' around San Francisco and more.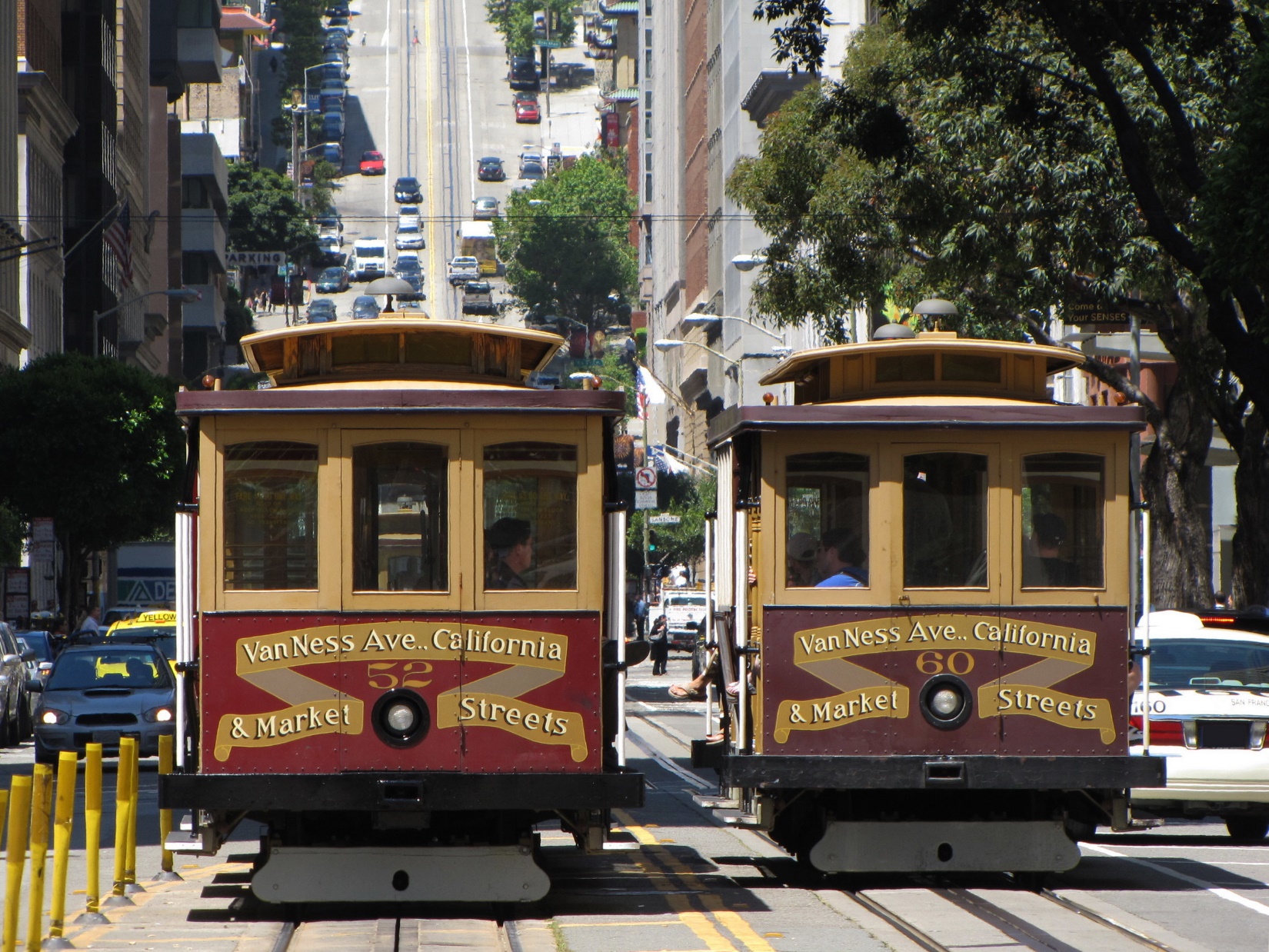 Q: How is the public transportation in San Francisco?
A: San Francisco has an amazing public transportation system enjoyed by residents and visitor alike. T
The San Francisco transportation system is called 'Muni.' The Muni includes San Francisco's Bus and Metro System that runs throughout the city including Buses, Trains, the F-line heritage streetcar and Cable cars. The Muni Metro is a Light Rail that runs on rails and goes underground at times while the Muni Buses run above ground. The Muni is a great option for visiting top attractions like the Alcatraz Ferry, Golden Gate Bridge Park and Fisherman's Wharf.
BART (Bay Area Rapid Transit) is the local train system the at services the city of San Francisco and travels from the San Francisco Airport to the East Bay, to the Peninsula, from Berkeley to Richmond to Fremont.  BART also runs to Oakland International Airport.
Q: If we do not rent a car, how can we get around San Francisco?
A: There are a number of great ways to get around San Francisco, they include:
•    Bus/Muni: The San Francisco Bus System is a cheap and efficient way to get across the city.  The Muni can be crowded in rush hours, early morning and end of the business day.
•    BART: The BART System is also a great way to travel to other areas just outside the city of San Francisco, Berkeley, the San Francisco Airport, etc.
•    Taxi: Taking a Taxi is good option for getting around San Francisco. It is a bit 'old school' considering the other transportation options. There are plenty of taxi's around the city so finding a ride is no problem.  The fares will vary based on the location, time of day and of course the distance to your destination in the city.
•    Historic 'F' Line Trolley: This is a fun way to get around San Francisco.  The Market Street Railway travels along Market Street and the Embarcadero, from Fishermen's Wharf to the Castro District and it is an efficient way to travel from Union Square, the Ferry Building and Fisherman's Wharf.
•    Cable Cars: These iconic Cable Cars are popular modes of transportation that can take you to many of the most popular parts of the city and attractions, including Union Square, Chinatown, Ghirardelli Square, Fishermen's Wharf and others.
•    Bike Rental:  What better way to enjoy exploring San Francisco than doing so on a Bike?  Guests can rent Bikes like those offered by JUMP and Lyft. After a successful test program, the city of San Francisco deemed the program a success and the city has approved an expansion on the program.  
Visitors can download the Apps for either (or both) Bike providers and unlock a Bike and ride. It is that simple.  You are charged based on the amount of time/distance you ride the Bike.  The Bikes are available throughout the city (some say 'too available') and can be left at your destination to be picked up and rented by the next rider.
•    Uber/Lyft:  Uber and Lyft are obviously very popular ride share providers in many cities across the United States as they are in San Francisco. The upside is that by using the Uber App, you can know the total cost of the fare and time to pick up and drop off.  Uber can be a bit costly depending on demand and 'surge periods' but you can be assured that a ride is only minutes away.
•    Walking: Walking is a great way to see so much of San Francisco. The city gets a bad wrap for walking because of the many hills the city is built on.  There are many areas of the city that are great for walking, including Union square area, Chinatown and North Beach are easy and enjoyable walks. 
•    Hop on/Hop Off Bus Tours: This may be our favorite way to get around the city and to see all the best things the city has to offer.  These double-decker buses begin their tours at Fishermen's Wharf and makes stops across San Francisco and even into Sausalito, and riders can hop off the bus at any stop along the way to explore all the things to do in the area.  
The Hop on/Hop off Bus Tour offers 1-Day and 2-Day Passes.  The 1-Day Pass gives riders access to all the city routes and Sausalito. The 2-Day Pass gives riders access to all the city routes, Sausalito, beach and park areas as well as the night tours.  For the price and experience, it is tough to beat.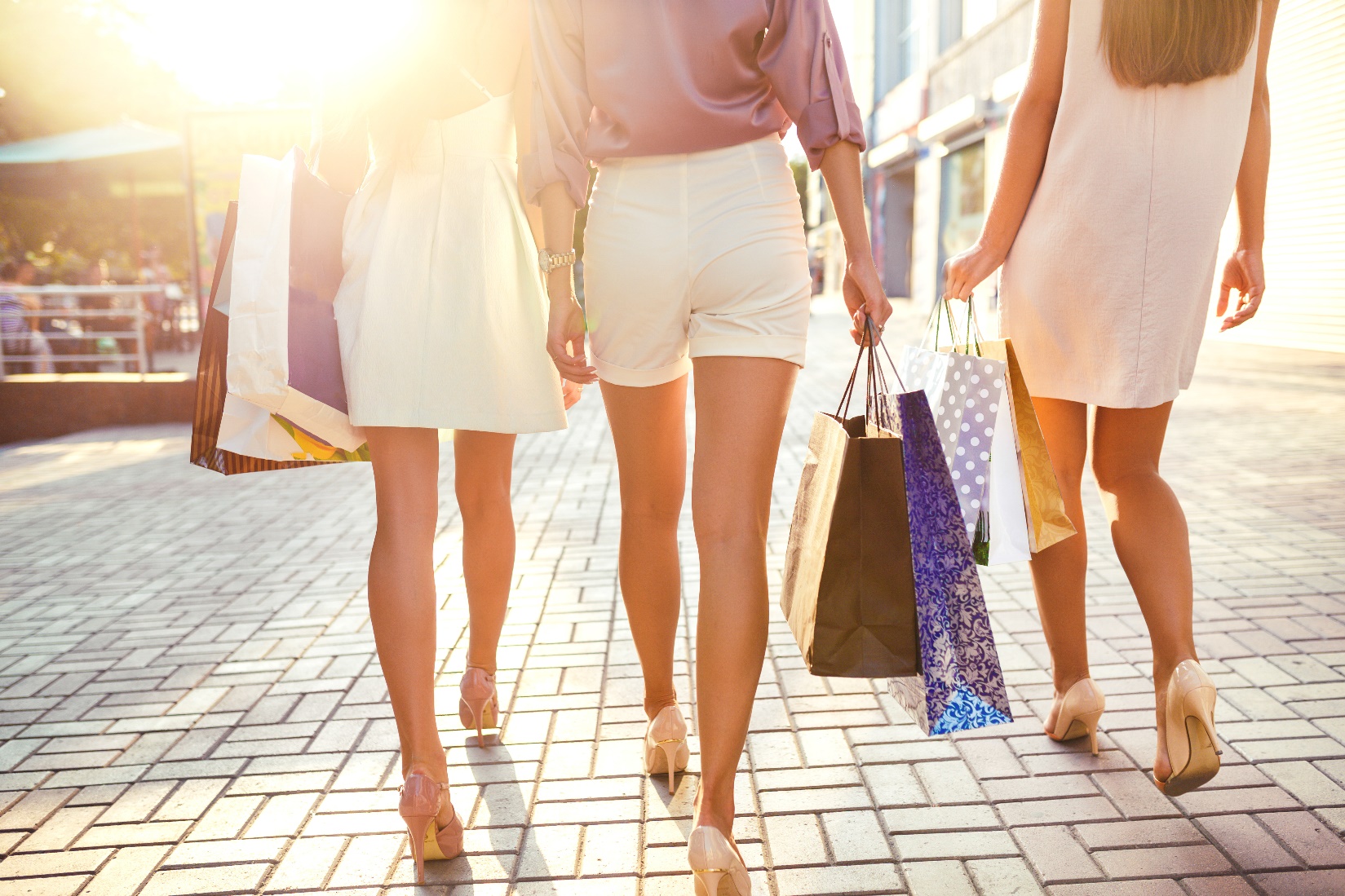 Q: Where is the best shopping near your hotel?  
A: Union Square is just a great location for shopping! You will find everything from fashion, jewelry, coffee shops, luxury items, general merchandise and big stores like Macy's.  
The Westfield San Francisco Centre is only 1 block from with 9-story mall featuring over 170 shops & restaurants, a multiplex & a dome-covered atrium.
See our San Francisco Blog article, 'Places to Shop in Union Square.' 
Another great area for shopping is the Embarcadero Center which is only 1.5 miles from our union Square Hotel.  This shopping destination features 125 stores, restaurants, bars and 2 movie theaters.
Fisherman's Wharf is a great place to shop and eat fresh Crab, Clam Chowder in a bread bowl and shop for great souvenirs.  Also, close by is Ghirardelli Square that features small shops and restaurants reside in the famous former Ghirardelli chocolate factory.
Q: When is the best time to visit San Francisco?
A: San Francisco is a beautiful city to visit no matter what time of year.  Yes, the winter months can be particularly cold, but the city is still worth a visit.  The best time of the year to visit San Francisco based on the weather and crowds would be September to November.  Some of the best weather and warmer temperatures occur in the Fall and this avoids the Summer crowds. 
The Holidays are a great time to visit just due to the festive spirit and great decorations around the city and waterfront.  Spring is also a great time to visit due to the mild temperatures…so yeah, visit San Francisco anytime!
This San Francisco Visitor Blog article, 'Visit San Francisco: San Francisco Visitor FAQs' featured only a few of the top questions and answers relating to visiting San Francisco.  We will be sure to publish future articles that offer more popular questions and answers to help you make the most of your next visit to San Francisco.
Visit our San Francisco Visitor's Guide for more recommendations for all there is to do, see and experience when visiting San Francisco.
See our latest Special Offers for the 'Guaranteed Best Rates' for our Union Square Hotel.