December 28, 2017
| By
Jana Free
See the City from a Popular San Francisco Bay Cruises
Travel under the Golden Gate Bridge, and view top landmarks like Alcatraz and Coit Tower.
San Francisco is beautiful from anywhere you look. But, get a glimpse of the city from one of the many San Francisco Bay Cruises and you're in for a real treat. In a boat on the bay, you can soak up the magnificence of the skyline from a magical vantage point.
Coit Tower, the Transamerica Pyramid, Fisherman's Wharf, the Ferry Building and San Francisco's multi-million dollar Marina District homes are all on display from a San Francisco Bay Cruise.  In addition, you get up close and personal with the Golden Gate Bridge, Alcatraz and the San Francisco-Oakland Bay Bridge when you cruise the San Francisco Bay.
In a boat on the bay, you can soak up the magnificence of the skyline from a magical vantage point.
Red and White Fleet
Tel: 415.673.2900
Visitors to San Francisco flock to the waterfront to climb aboard a Red and White Fleet boat bound for the Bay. One of the top Things to Do in San Francisco, Red and White Fleet Cruises on the San Francisco Bay sail on short and long expeditions, traveling under the Golden Gate, around Alcatraz and beneath the Bay Bridge. AT&T Park, home of the San Francisco Giants, is also in full view when riding a Red and White Fleet boat, as is the Ferry Building and Pier 39.
Take a California Twilight Cruise® with Red and White Fleet and view San Francisco's illuminated skyline complete with historic landmarks and modern skyscrapers. This popular sunset cruise travels beneath the Golden Gate Bridge and past Alcatraz, and it offers the opportunity to sip drinks as you admire Treasure Island and Yerba Buena Island up close.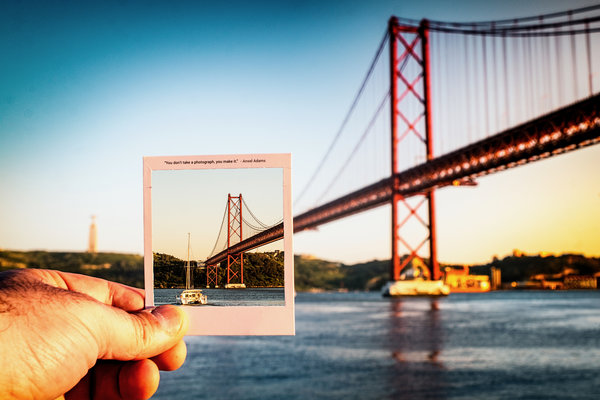 Blue and Gold Fleet
Pier 41, San Francisco, CA 94133 | Tel: 415.705.8200
First time and repeat visitors to San Francisco love Blue and Gold Fleet cruises. These trips around the San Francisco Bay are not to be missed. Photo opportunities are everywhere: along the historic waterfront, while sailing past Pier 39's famous sea lions, and under the iconic Golden Gate Bridge. Enjoy unobstructed views of the city's legendary skyline as you cruise in a comfortable boat and listen to full narration describing the sights you're seeing.
Blue and Gold Fleet's 60-minute Bay Cruise Adventure is a highly recommended cruise of the San Francisco Bay. On this journey, you get a complete picture of San Francisco from the water while traveling in a boat that features indoor and outdoor seating (the San Francisco Bay is chilly most of the year). The 90-minute Escape from the Rock cruise from Blue and Gold Fleet highlights the majestic Golden Gate with an under-bridge pass, but it focuses mostly on Alcatraz Island by presenting stories of attempted escapes from the jail including those by Clyde Johnson, Billy Cook the Killer, and legendary Al Capone.
Special Events
For weddings and corporate gatherings, Hornblower Cruises and Events (Tel: 888.467.6256) offers San Francisco Bay Cruises with cocktail hours and on-board entertainment. Whether you choose Red and White Fleet, Blue and Gold Fleet or Hornblower for your cruise, you'll be able to easily access your embarking point from our San Francisco Hotel. Contact our hotel staff if you need help booking a San Francisco Bay Cruise.
As you plan your stay, browse our San Francisco FAQs to read about Dining, Shopping, Attractions, and more. Also, view Hotel Union Square's well-appointed Guest Rooms & Suites and our current list of Special Offers.