November 23, 2019
| By
Karen Fields
San Francisco Things to Do: San Francisco 3-Day Itinerary
This latest San Francisco Travel article, 'San Francisco Things to do: San Francisco 3-Day Itinerary' highlights recommendations on how to make the most of a 3-Day visit to San Francisco.
San Francisco is a great city to visit. Rich in culture. Great attractions. Amazing things to do. Award-winning restaurants. Great shopping…and more!
Hotel Union Square is located in the heart of Union Square and close to many of the best things to enjoy in San Francisco. Our latest San Francisco Travel Article; 'San Francisco Things to Do: San Francisco 3-Day Itinerary' – provides you with a list of great, well thought out recommendations for the ideal visit to San Francisco.
San Francisco 3-Day Itinerary - Overview:
San Francisco is a wonderful waterfront city to visit any time of year. As one of the most culturally diverse and colorful cities in the United States, San Francisco is always among the most visited destinations. 
San Francisco hosts thousands of interesting events each year including; Conventions, Broadway-style shows, concerts, festivals and more. There are also many activities and attractions to enjoy, including; Fishermen's Wharf, Alcatraz, Union Square, Chinatown and much more.
Whether you are visiting San Francisco on a return visit or you are a first-time visitor, you will have a very long list of things to do, see and experience.
This 3-Day Itinerary assumes a moderate budget, and covers a lot of ground, and a lot of the 'Best of the Best' things to do in our beautiful and historic city. So here we go!
To begin your days of discovering San Francisco, consider grabbing breakfast at one of the great full-service restaurants or tasty Coffee Shops in or near Union Square – recommendations:
Day 1: Start your day with a Cable Car ride to Fishermen's Wharf and enjoy breakfast at one of the many restaurants or café's in the area.
Fishermen's Wharf: A walk around this historically important part of San Francisco has a lot to see and do, restaurants, shops and photo opportunities.
Pier 39 & Ferry Building: There are many things to see and do along Pier 39; shops, restaurants, watching the boats arrive and depart from the harbor. In the Ferry Terminal Marketplace features many food vendors, coffee café's and other items. You can also enjoy a local Farmers Market on selected days.
Alcatraz Island: There are several tours you can choose to enjoy a tour of Alcatraz Island. Be sure to check their Website before you arrive in San Francisco to purchase your tickets to get the best prices and to ensure you have tickets for this popular attraction. There is only one authorized Ferry to take you to Alcatraz, Alcatraz Cruises who has a location at The Embarcadero at the south east portion of Fishermen's Wharf.
Chinatown: Located just 1.5 miles from Fishermen's Wharf, Chinatown is a wonderful destination to discover. Chinatown is also a great place to grab dinner at one of the many great restaurants in Chinatown. San Francisco's Chinatown is the largest Chinatown in the United States and dates back to the early 1850's.
Day 2: Grab an Uber, or better yet, if you have a rental car let's drive to Golden Gate Bridge.
Golden Gate Bridge & Park: Visiting Golden Gate Bridge can be as simple as just driving across the bridge or better yet, driving across the bridge but also stop by Golden Gate Park, take a short or long hike. You can also take a guided tour. The Visitor Welcome Center has all the information about tours, hiking tips & trails.  
Crissy Fields: This great skyline walk is located only 2.3 miles from the Golden Gate Park area. This park has a number of interesting things to do and see; Palace of Fine Arts, The Walt Disney Family Museum, Yoda Fountain, The Tipsy Pig, Marina District and more.
Explore Union Square: You could easily spend a full day discovering Union Square and enjoying all the great restaurants, shopping and people watching. Union Square is where you could have dinner and enjoy some great live music into the night.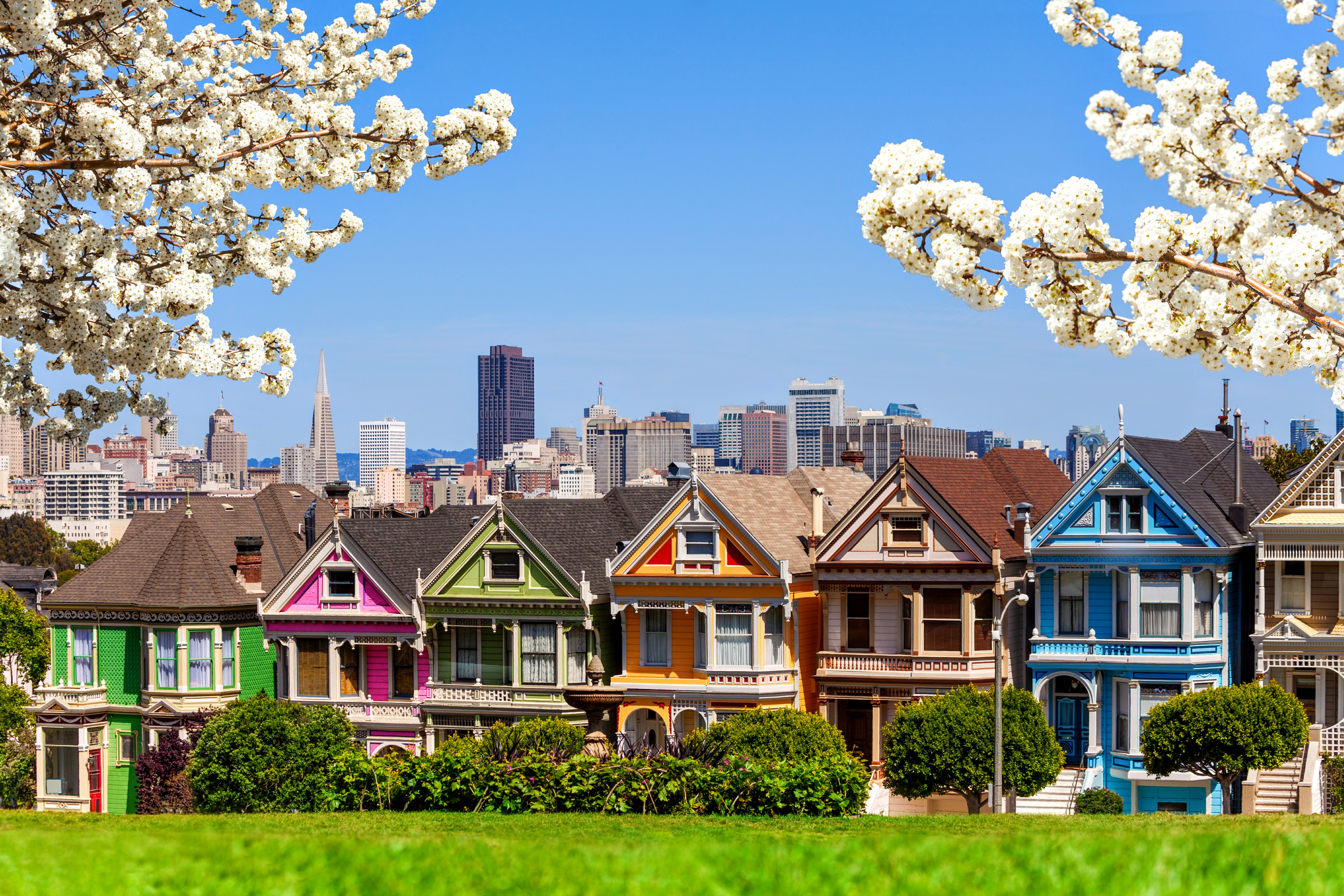 Day 3: You can choose to reverse the order of these recommended activities based on your own taste and plans.
Sausalito: This is another activity where you could spend an entire day. Getting to Sausalito is easy and a bit of a fun activity itself. Travel to the San Francisco Ferry Building and take the Golden Gate Ferry to Sausalito. The ferry is a less expensive form of transportation to Sausalito. You can enjoy a walk around the waterfront community, art galleries, the beautiful stilled houses and of course there are great café's and restaurants to enjoy. If you choose to visit Sausalito as your last activity of the day you can enjoy dinner at one of the waterfront restaurants and gaze at the sparkling San Francisco skyline in the distance.
Alamo Square & Painted Ladies: Alamo Square is a great place to enjoy a picnic lunch and look out onto the famous row of houses known as 'The Painted Ladies' and people watch.
San Francisco Museum of Modern Art (SF MoMA): Located just .7 miles from Hotel Union Square. You may choose to visit this beautiful museum as a first stop on your day or at the end of your day. This wonderful museum includes great exhibits, artwork, paintings, artifacts and more.

This latest San Francisco Travel article, 'San Francisco Things to Do: San Francisco 3-Day Itinerary' presents you with a suggested itinerary for making the most of a 3-day visit to our wonderful city.  
Visit our San Francisco Visitor's Guide for more recommendations for all there is to do, see and experience when visiting San Francisco.
See our latest Special Offers for the 'Guaranteed Best Rates' for our Union Square Hotel. For reservation call: 415-329-5003 or Book Now.