September 19, 2019
| By
Maria Mancuso
San Francisco Things to do: Guide to Visiting Fisherman's Wharf
This latest San Francisco Travel Blog, article 'San Francisco Things to do: Guide to Visiting Fisherman's Wharf,' gives you insight and history on how to make the most of a visit to this famous landmark.
Ask anyone who has visited San Francisco and they will how much of the city's activities center around Fisherman's Wharf and the neighborhoods around it. There is so much to do, see and experience at Fisherman's Wharf you can easily spend a full day (or 2) enjoying all the wonderful things in an around San Francisco's most visited landmark.
This latest San Francisco Travel Blog article, 'San Francisco Things to do: Guide to Visiting Fisherman's Wharf,' presents you with just a brief history of Fisherman's Wharf and details some of the top restaurants, activities, shops and more you can experience during your next visit to San Francisco.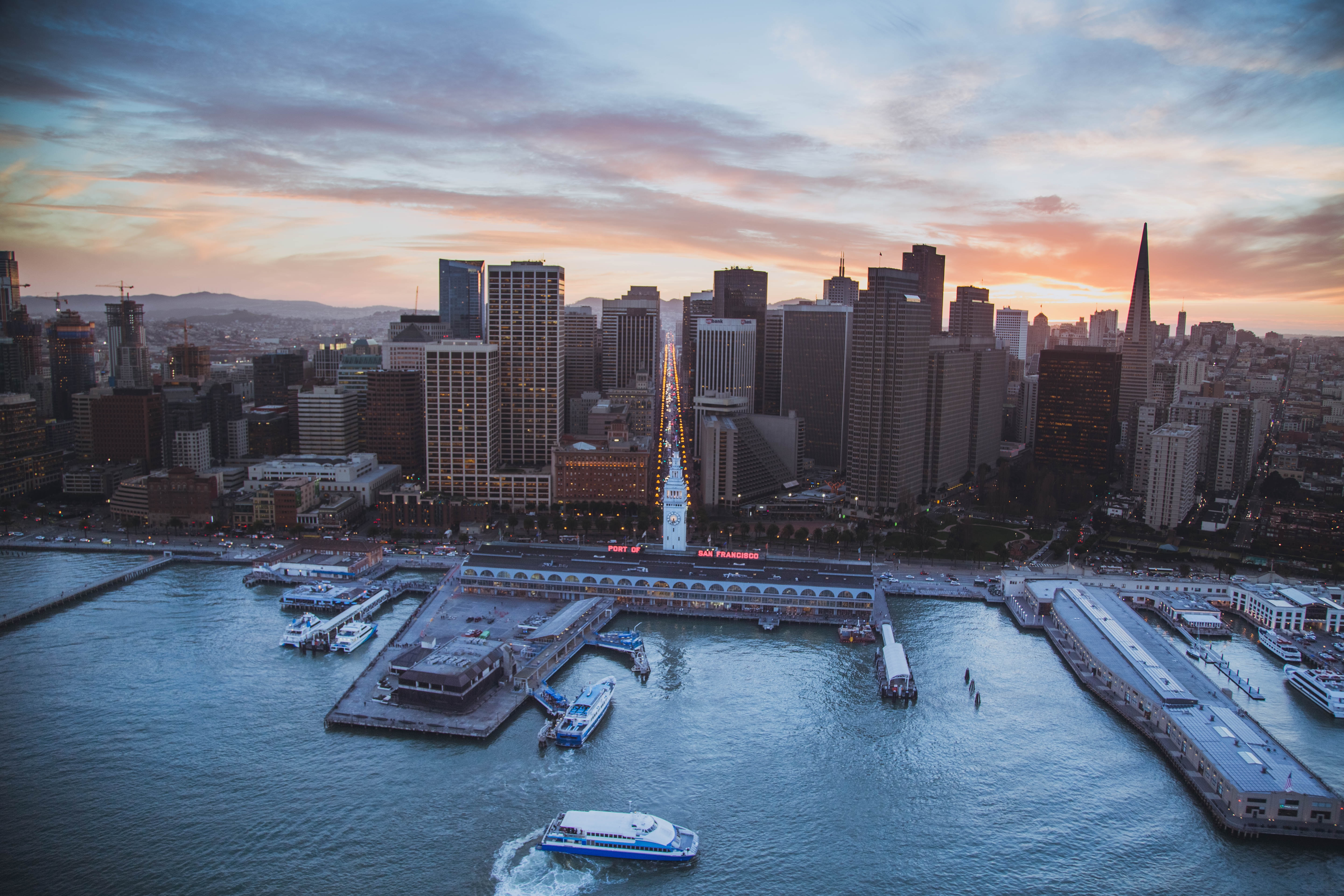 About Fisherman's Wharf:
Fisherman's Wharf is located just 2 miles from Hotel Union Square. Fisherman's Wharf is the most popular tourist attraction in San Francisco and covers the area from the north part of the waterfront area from Ghirardelli Square or Van Ness Avenue to Pier 35 or Kenny street.  Fisherman's Wharf is best known for being the location of Pier 39, great waterfront restaurants, Ghirardelli Square, San Francisco Maritime Museum, Musée Mécanique, the Cannery Shopping Center, a Ripley's Believe it or Not museum, the Wax Museum at Fisherman's Wharf.
You can access streetcars and Cable Cars nearby, the Powell-Hyde Cable Car Lines run to Aquatic Park and the Powell-Mason Cable Car line runs a few blocks further. The F Market Streetcar runs through the area as well.

A Brief History of Fisherman's Wharf:
Fisherman's Wharf gets its name and neighborhood characteristics from San Francisco's earliest days when Italian immigrant fishermen arrived in San Francisco in the mid to later 1800s. The fishermen took advantage of the increase in people moving to the city due to the gold rush.
Most of the Italian fishermen took homes in this area of the city and in the North Beach neighborhood. Many of the fishermen made a life fishing the waters off San Francisco often in pursuit of the popular Dungeness Crab so many come to Fisherman's Wharf to enjoy.  From these early days until now, San Francisco and Fisherman's Wharf have been the center of the fishing fleets of San Francisco.
Visitors to Fishermen's Wharf can walk down the pier and still see the many fishing boats with their traps and nets on the docks and on board…for the fishermen it is a day at the office, but for us common people it is an interesting sight to see.

Things to do at Fisherman's Wharf:
Fisherman's Wharf is one of the most popular attractions in all of San Francisco and even in California.  The popularity of Fisherman's Wharf is due to its location, right on the water of course and for all the amazing things to do, see and experience on the Wharf.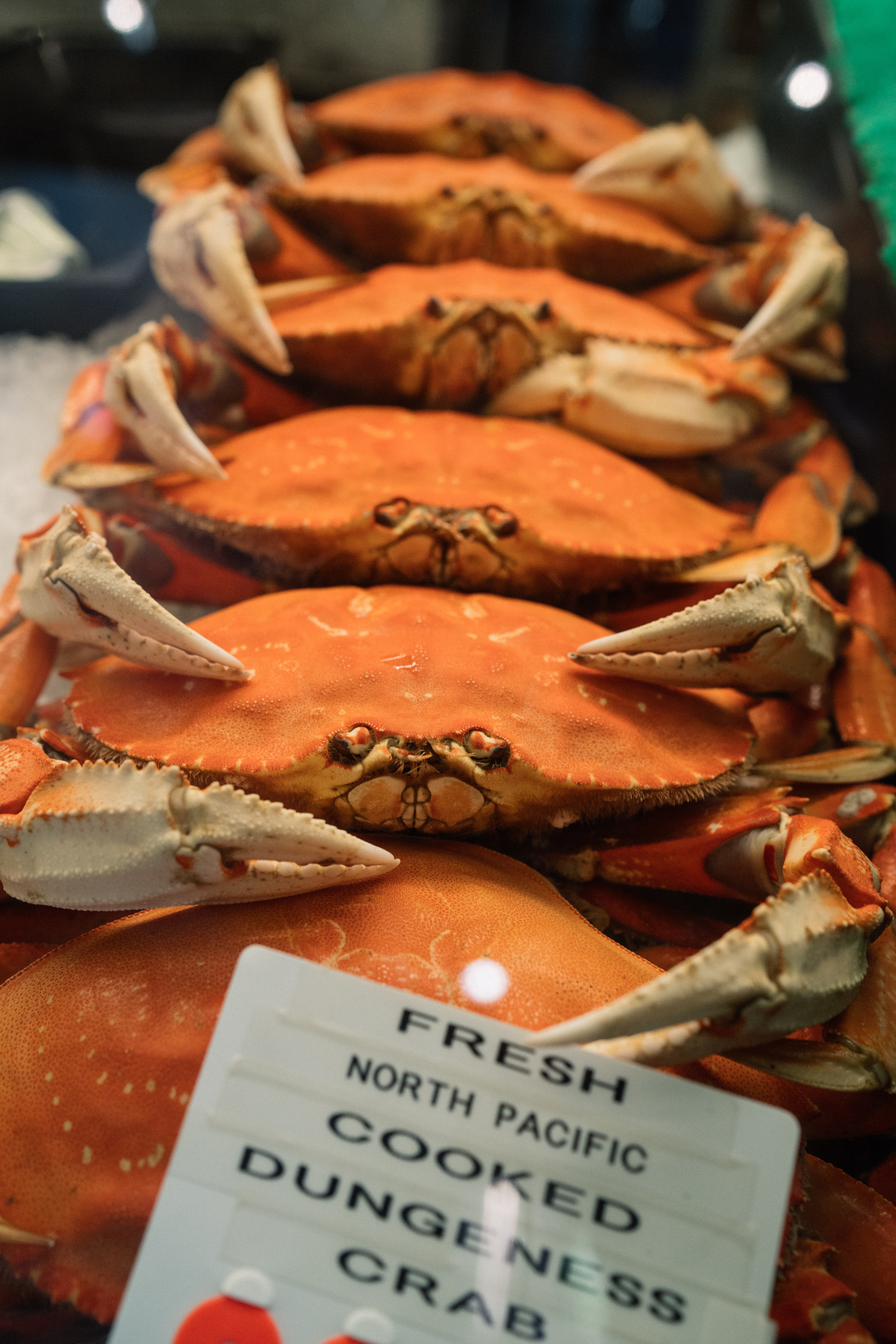 Restaurants: Fisherman's Wharf is home to many great eating establishments.  Of course, one of the most popular, well, who are we kidding, THE most popular dishes are Dungeness Crab and a perfectly prepared Clam Chowder in Sourdough Bread Bowl…YUM! Enjoying either of these dishes on an outside table on the Pier in the fresh air blowing in off the San Francisco Bay…yes please. But there are many other fine restaurants and eateries in the area including; Pompei's Grotto, The Forbes Island floating restaurant (which is closed now but relocating), Alioto's, Fisherman's Grotto, and for those of you looking for a more mainstream dining option, there Bubba Gump Shrimp, Applebee's, and even an 'In-N-Out Burger' – although we don't know who could pass up all the fresh seafood to eat burger…
DarkRide: Guest enjoy the excitement of a roller coaster ride in an amazing laser-blasting game at 7D Experience! Experience the motion and visual ride through other dimensions!
Ripley's Believe it or not: Come and experience all the wild, strange and 'unbelievable' exhibits in this gallery of weird.  There a over 70 new hands-on and interactive exhibits for a total of over 400 exhibits.
Laser Maze Challenge: Test your skills as you make your way through a maze of laser beams.  Play against your own best time or compete with others for the best time.
Aquarium of the Bay: This amazing attraction is situated on the waterfront where visitors can see many sea creatures like, Bat Rays, Seven Gill Shark, Moon Jellies, Octopus and many varieties of fish and other marine life.
San Francisco Carousel: Come ride a piece of art! The San Francisco Carousel features beautifully hand painted horses, spinning tubs, swings and 1,800 sparkling lights illuminate the carousel. The San Francisco Carousel is located at the Bay end of PIER 39.
The Flyer: Wow! What an amazing way to experience the city of San Francisco! This incredible presentation takes you on a tour of the city from a totally unique aerial view. Fly over the Golden Gate Bridge, Lombard Street, Chinatown, and even the Redwood National Forrest.
Carousel Stage: Do you enjoy street performance, jugglers, magicians, and comedians – then this area of Pier 39 is worth a visit.  
Musée Mécanique: If you enjoy historical and modern games, Musée Mécanique is worth a stop by. As one of the world's largest privately-owned collections of mechanically operated musical instruments and antique arcade machines this is an attraction you can interact with.
Madame Tussauds Famous Wax Museum: Come by and take a photo with your favorite 'A Lister' Sports Star, Music Artists, Politician and more – or at least someone who looks just like the real thing.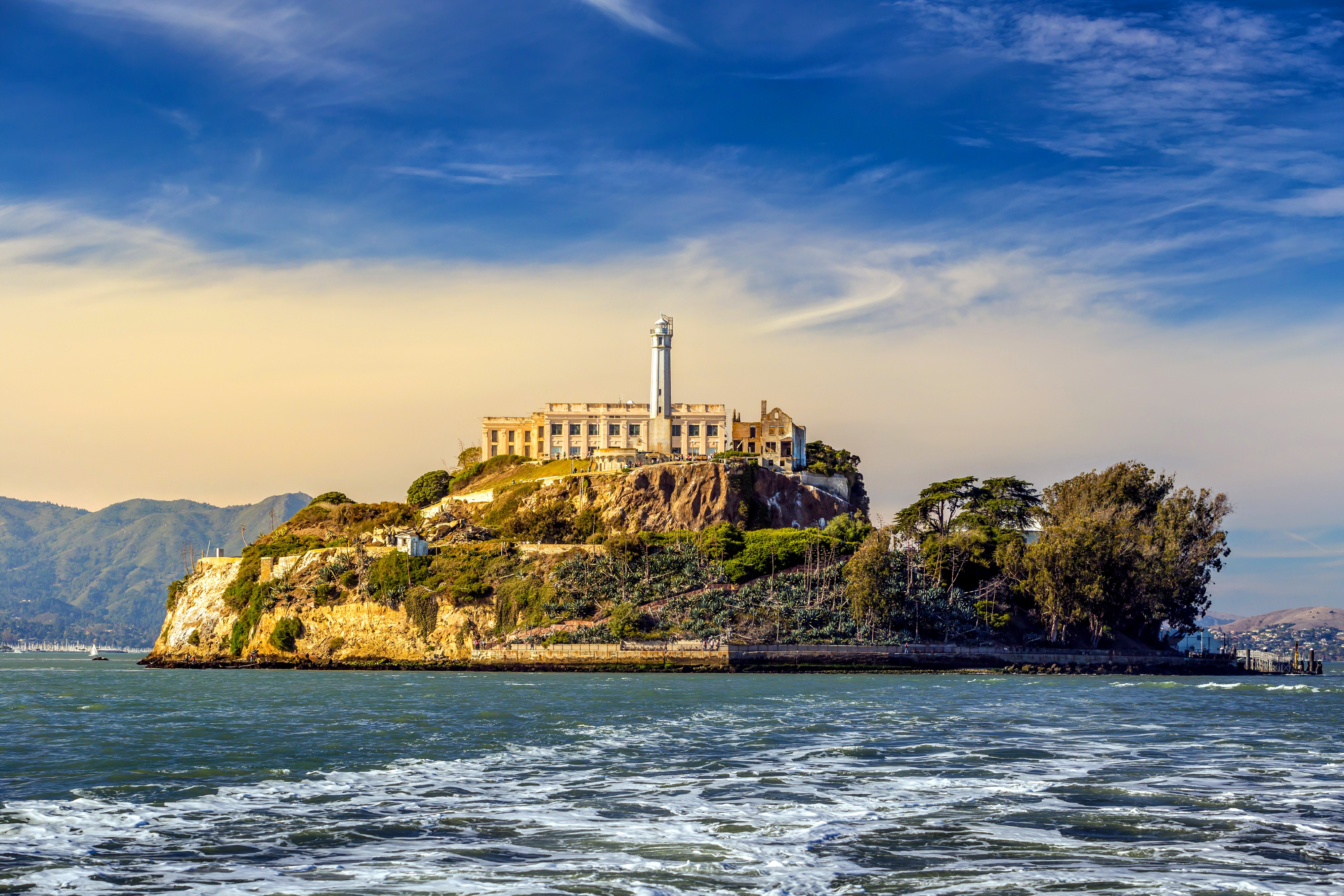 Alcatraz: Yep, let's go to prison.  One of San Francisco's most popular attractions is of course one of the most famous prisons in all the world - Alcatraz.  Located in San Francisco Bay, Alcatraz is just off the Fisherman's Wharf. You can see Alcatraz from the comfort of one of the many restaurants, shops or from the Pier.  But to get the full affect, you really need to take a ferry over to Alcatraz and enjoy a complete tour of the prison.  It is an amazing experience and you can even step inside one of the jail cells!  What is your favorite movie that featured Alcatraz?
Sea Lions: Yes, you can watch an entire colony of massive Sea Lions as the swim around and mostly sleep on the floating wooden docks by Pier 39.  It is fun to watch the big Sea Lions push their way around the docks for the best spots…until a determined female Sea Lion almost always shows them who is Boss.
There are many more interesting things to do and see on Fisherman's Wharf, you must come and see it all for yourself!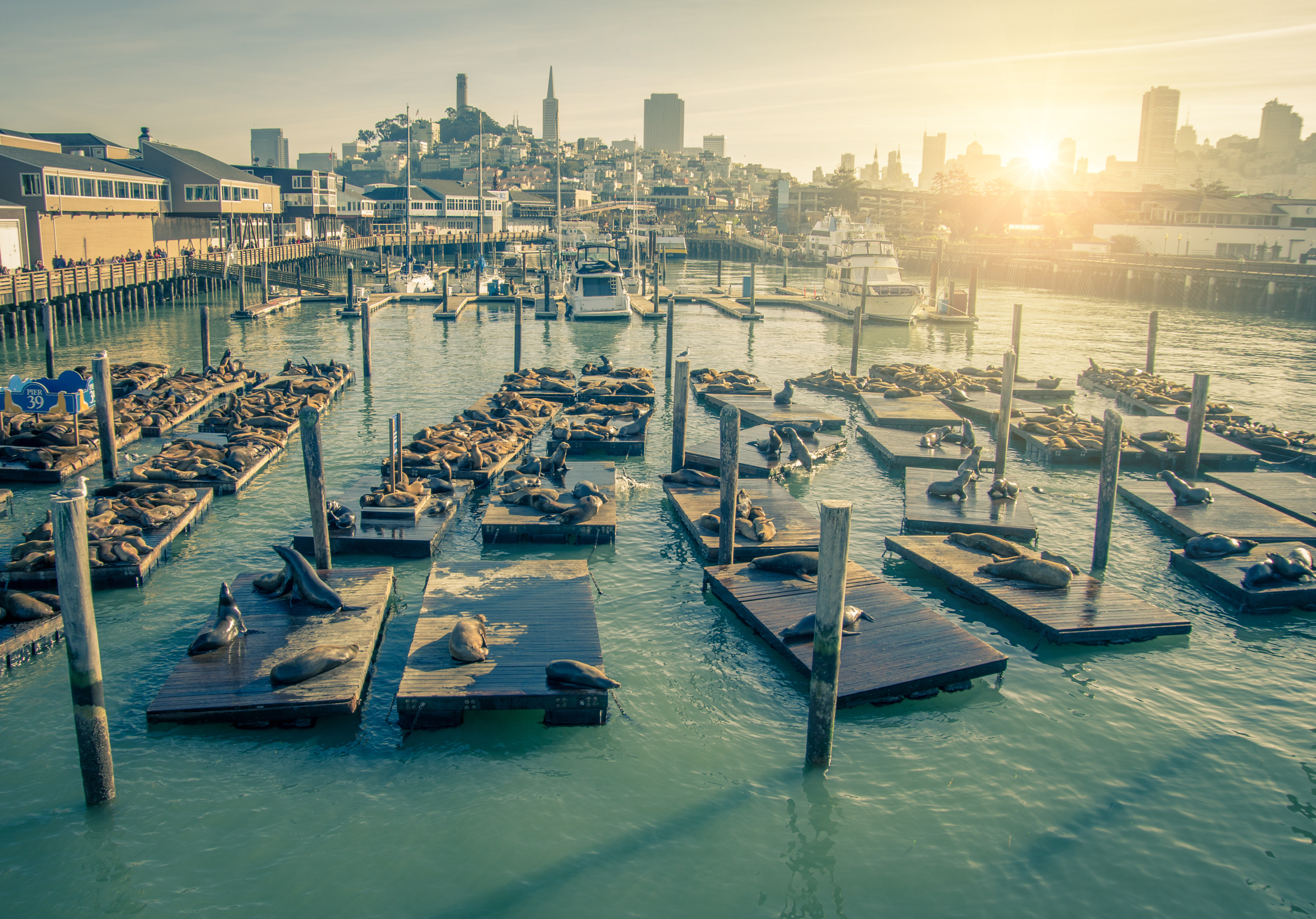 Facts about Fisherman's Wharf:
In the very beginning of the development of the area, Chinese immigrants fished for Oysters, Shrimp, Salmon and other fish to feed the miners in the area for the Gold Rush. Then came the Italians who joined in selling seafood.
The famous Eagle Café was originally located where the Pier's parking lot is located now, and the entire Eagle Café building was moved to its current location.
Fisherman's Wharf is popular to say the least!  It attracts more than 12 million visitors each year putting it in 3rd place for most visited attraction in the country only behind Disneyland and Disney World.
According to the numbers cited by the city way back in 2009, there are 1,701 Sea Lions -obviously there must be more of the sleeping giants hanging around now.
Who loves Chocolate? Then stop by Ghirardelli's Square.  Years ago, Domenico Ghirardelli bought the entire city block for his chocolate factory in 1893.  The factory relocated years later, and the square evolved into a retail area that it is today.

We hope our San Francisco Travel Blog article, 'San Francisco Things to do: Guide to Visiting Fisherman's Wharf,' has taught you a few things about San Francisco's most popular attraction!
Visit our San Francisco Visitors Guide for more recommendations and tips for all there is to do, see and experience when you visit San Francisco.
See our latest Special Offers for 'Guaranteed Best Rates' for our Union Square Hotel.