May 2, 2018
| By
Cindy L. Smith
Groovy Man! Explore Haight-Ashbury
It's been 51 years since the Summer of Love – see what Haight-Ashbury is like today!
Whether you are coming to re-visit Haight-Ashbury armed with memories of the Summer of Love, or you weren't yet alive when it occurred, a visit to Haight-Ashbury provides a look into this iconic part of the city's history.
In 1967, San Francisco was overtaken by young people who made a sort of pilgrimage here. More than 100,000 people came, women sporting flowers in their hair, to enjoy communing with like-minded people, listen to music, and put off the responsibilities that would come with adulthood.
The Grateful Dead House was home to the iconic band. To this day, fans still come to visit to house.
If you attended the Summer of Love, you might not recognize all the streets. Today, the area is lined with high-end shops and wonderful restaurants, but a few reminders of that summer remain. The Grateful Dead House, located at 710 Ashbury, was home to the iconic band. To this day, fans still come to visit to house.
While you're in Haight-Ashbury, enjoy the gorgeous examples of Victorian architecture, grab a bite to eat, or do a little shopping. Indie bookstores and locally-owned coffee shops speak to the area's resistance to becoming like every other neighborhood. The mom and pop shops, boutiques, coffee shops, and restaurants greatly add to the charm of Haight-Ashbury.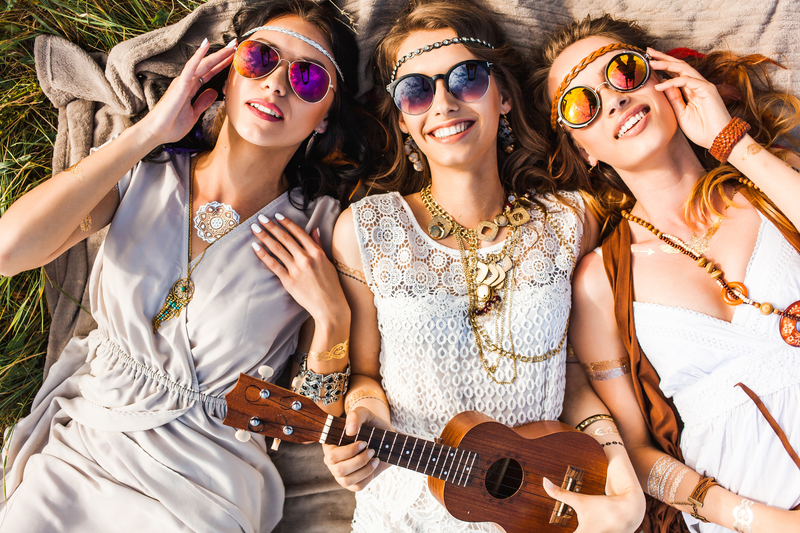 If you're staying at Hotel Union Square in June, you can attend the Haight-Ashbury Street Fair which boasts three performances stages, amazing food, and more. The Street Fair was started with the help of Harvey Milk in the 1970's, and it continues to draw thousands of visitors every year.
If you'd like a little guidance as you explore this famous neighborhood, consider joining an organized tour led by knowledgeable guides. One example is the Haight-Ashbury Flower Power Walking Tour (833.279.8003.) The tour, which covers 12 blocks, includes both the "hippie history" and the general history of the area.
When you're looking for San Francisco things to do, a visit to Haight-Ashbury is an great option. Whether you explore on your own or with a tour guide, you'll walk in the footsteps of Janis Joplin, Jimi Hendrix, and other iconic men and women of the 60's.
As you plan your stay, browse our San Francisco FAQs to read about Dining, Shopping, Attractions, and more. Also, view Hotel Union Square's well-appointed Guest Rooms & Suites and our current list of Special Offers.