March 15, 2019
| By
Maria Mancuso
6 Top Breakfast Restaurants in San Francisco
Before you start your day, choose from our list of '6 Top Breakfast Restaurants in San Francisco' to enjoy an amazing meal to remember.
There are many things that make San Francisco a great city to visit, but before a day of sightseeing, shopping or other activities, it's time to eat. There are many great breakfast spots in San Francisco!
Below is a list of just, '6 Top Breakfast Restaurants in San Francisco' – for you to choose from for a great breakfast, and some of these restaurants serve tasty lunch and dinner dishes for you to try during your visit to beautiful San Francisco.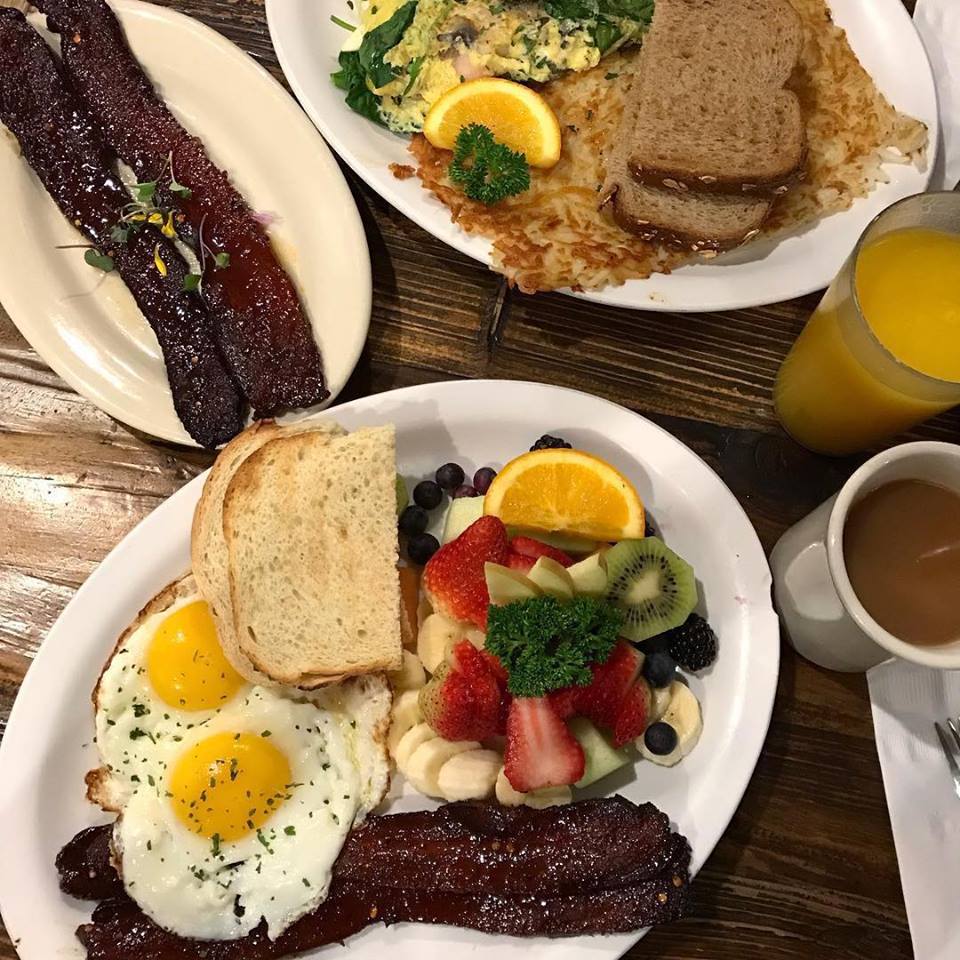 1.  Taylor Street Coffee Shop
Location: 375 Taylor Street, San Francisco, CA 94102
Telephone: 415-567-4031
Distance from Hotel Union Square: .3 miles
Two words; 'Millionaire's Bacon'.  Taylor Street Coffee Shop is a very popular neighborhood spot that has a  long history of serving tasty traditional American Breakfast, lunch fare and great coffee!  Taylor Street Coffee Shop also serves healthy dishes with fresh fruit, and a specialty item like their Breakfast Pizza, which is; home made Hash Browns under scrambled eggs, sausage, bacon.  YUM! The atmosphere of Taylor Street Coffee shop is relaxed and casual.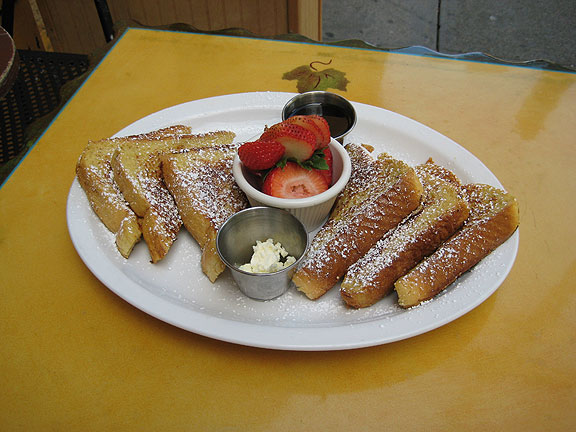 2.  Honey Honey Cafe & Crepery
Location: 599 Post St, San Francisco, CA 94102-1228
Telephone: 415-351-2423
Distance from Hotel Union Square: .4 miles
If you are a fan of light, fluffy and tasty Crepes…this is the place for you. Honey Honey Café & Crepery is exactly what the name implies, a café specializing in serving up tasty Crepes. Other items include sandwiches, soups, bagels, burgers and salads.  This spot is very popular, but the workers are keen to keep an eye on the seats and patrons and they keep things moving.  
The atmosphere is charming, casual and relaxed. This top breakfast spot in San Francisco is located at the corner of Taylor Street and Post Street in Lower Nob Hill.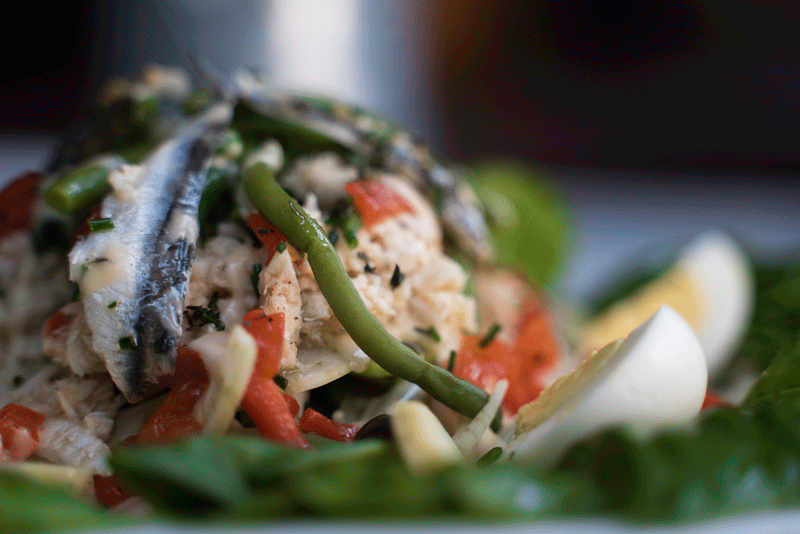 3.  Café De La Presse
Location: 352 Grant Ave, San Francisco, CA 94108-3607
Telephone: 415-398-2860
Distance from Hotel Union Square: .5 miles
Café De La Presse combines café, food store, wine shop and coffee spot.  This popular eatery offers great French food, a great selection of liquors and French wine, cocktails at their bar and tasty food items.  They also have a newsstand with many colorful publications with more then 500 international publications and newspapers.  Patrons are invited to grab a newspaper or magazine, order a coffee or cocktail and enjoy the afternoon inside or on the open-air terrace.
The venue features a horseshoe shaped bar made of alder wood that welcomes patrons to have a seat and relax with a hand-crafted cocktail or enjoy a meal selected from their menu.
Café De La Presse is located in downtown on the corner of Bush Street and Grant Avenue.
4.  Lori's Diner
Location: 500 Sutter St, San Francisco, CA 94102-1107
Telephone: 415-981-1950
Distance from Hotel Union Square: .6 miles
Lori's Diner is a popular, 50's style diner that celebrates the 1950's with rock music and packed with cool 1950's memorabilia serving breakfast and other homestyle fare.
Lori's is open 24-hours serving specialty items including their Lori's Signature Burger along with other diner-style items including stuffed omelets, pancakes, and the best Corned Beef Hash, sandwiches, hot dogs and more.
Lori's serves generous portions with affordable prices in an atmosphere that brings back the easy times from the 1950's.
5.  Café Mason
Location: 320 Mason St, San Francisco, CA 94102
Telephone: 415-544-0320   
Distance from Hotel Union Square: .2 miles
Café Mason specializes in serving great, American diner style, homemade food with select organic produce and farm fresh herbs.
Open 24 hours, this diner has a retro-style dining room with a focus on serving quality dishes from tasty Spinach Crepes, eggs, omelets, French Toast, Irish Benedict and other breakfast dishes to a Chicken Fried Steak, Shrimp and Crab Melt and more to choose from.
6.  Sears Fine Food
Location: 439 Powell Street, San Francisco, CA 94102
Telephone: 628-400-5824  
Distance from Hotel Union Square: .4 miles
Ask (almost) any local about a great spot for breakfast, lunch and dinner and they will likely include Sears Fine Food in their recommendations.  This longstanding establishment has been serving great food in the same location for over 75 years now.
Breakfast includes a line up of the favorites executed perfectly; French Toast, waffles, pancakes, Eggs Florentine, Smoked Salmon Benedict and their specialty, Lee's Eggs Benedict.  If you happen to miss breakfast no problems, lunch and dinner are also specialties of Sears Fine Food.
Choose from Beer Battered Fish and Chips, Pot Roast, Roast Chicken, Lamb T-Bone Chops, seafood dishes, pastas and healthy salads.  If you are looking to enjoy a specialty of Sears, order their world-famous Swedish Pancakes with lingonberries!  You'll be glad you did.
San Francisco is home to many great Breakfast restaurants – this list of, '6 Top Breakfast in San Francisco' – presents you with some great options for spots to start your day.
View our San Francisco Visitors Guide >
View our latest Special Offers for the Guaranteed Best Rates for our Union Square Hotel.