March 20, 2019
| By
Maria Mancuso
4 Top San Francisco Things to Do
See these '4 Top San Francisco Things to do' – and begin planning a most memorable visit to our beautiful city – San Francisco!
Our San Francisco Visitors Blog is focused on providing you with tips and recommendations on the best things to do, see and experience during your next visit to San Francisco. 
This article introduces you to just '4 Top San Francisco Things to do' – and there is much more to come. Come back to our San Francisco Visitors Blog to view other interesting articles where we will tell you more about the great restaurants, shopping, museums and other top attractions and activities to experience in the city by the bay!
1.  Discover Science at the Exploratorium
The Exploratorium is a great place for everyone in the family.  This interesting 'hands-on' attraction introduces the world of science with numerous, amazing exhibits, displays, gadgets, and more.  Yes, this is a 'science museum' but this should not suggest that this is a boring, 'learning only' attraction. 
The Exploratorium has new home on the waterfront.  This is a much more spacious facility in a location right on the water.
The Exploratorium is a popular San Francisco attraction for any day but on days where the weather is not so desirable, the Exploratorium is a great place to check out.  The Exploratorium is also open at night one day a week.
You will most likely be hungry after a few hours of 'discovering science' and you're in luck the Seaglass Restaurant is a great spot to consider, serving pizzas, tacos, salads, burgers and sandwiches.
2.  Visit the town of Sausalito
Take a break from the hustle and bustle of San Francisco and take a day trip to the romantic town of Sausalito just across the bay from San Francisco. One of the best ways to get to Sausalito is to take Ferry from Fisherman's Wharf which provides unique views of San Francisco.
You can also drive to Sausalito which takes you across the Golden Gate Bridge where you can enjoy another Top San Francisco activity and take in more great views of the city.
Sausalito is a great place to stroll along the waterway and enjoy all the shops and look at all the interesting houseboats.  There are several great restaurants with views of the Bay, the boats and of course San Francisco.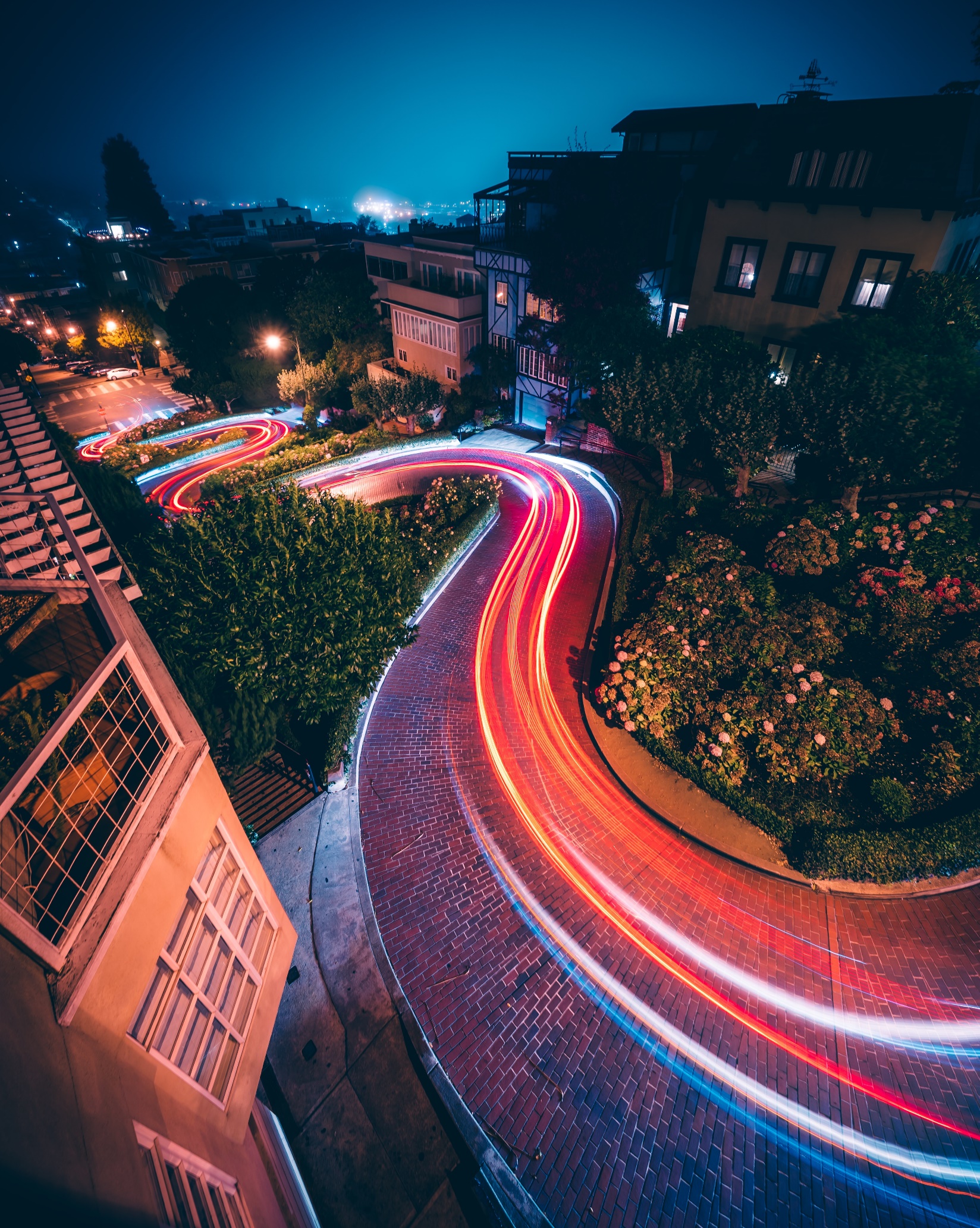 3.  Drive Down Lombard Street
Perhaps right after Fisherman's Wharf, Alcatraz, Golden Gate Bridge and the Cable Cars – Lombard Street is the probably the next most popular San Francisco attraction.  This 'crooked street' is a street that runs across the city, but the famous 'crooked part' of this famous street is between Hyde Street and Leavenworth Street. 
The famous 8 turns of Lombard Street are flanked by flowers and residential houses in places.
Because a trip down Lombard Street is one of the most popular things to do in San Francisco the area can be very crowded, so if this San Francisco activity is on your 'must do' list, it is highly recommended that you either drive up or walk up or down the street, take the obligatory 'selfie' and move on making room for the other visitors waiting to enjoy Lombard Street.
4.  Visit Beautiful Golden Gate Park
Golden Gate Park is a very popular, beautiful destination that is 3miles long and a ½ mile wide and it is larger than New York's Central Park. This picturesque park spans halfway across San Francisco from Haight Ashbury to the beach.
In it, you can see Dutch windmills and a buffalo herd, watch people piloting remote-controlled boats, or visit its museums and gardens. And it has plenty of places to play or have a picnic.
You can drive through the Golden Gate Park as part of the famous 49-Mile Drive.
Golden Gate Park is home to 2 great museums; the De Young Museum and the California Academy of Science, the Conservatory of Flowers, a Japanese Tea Garden, botanical garden and even a Buffalo heard.
Our list of '4 Top San Francisco Things to do' only touches on a few of the activities you can experience in this amazing city.  We hope you visit San Francisco soon so you can make a list of things to do in San Francisco on your own.
Visit our San Francisco Visitors Guide for more recommendations and tips for all there is to do, see and experience when you visit San Francisco.
See our latest Special Offers for Guaranteed Best Rates for our Union Square Hotel.