February 22, 2019
| By
Maria Mancuso
4 Top San Francisco Attractions
There is so much to do, see and experience in San Francisco and this is only a glimpse at, '4 Top San Francisco Attractions.'
When you think of visiting San Francisco, so much comes to mind.  Great food, attractions, a near endless list of activities, incredible shopping, the arts, and so much more.  This San Francisco Visitors Blog entry features informative articles about what to do, see and experience during your next visit to beautiful San Francisco.
Of course, there are many interesting San Francisco Attractions, and this list only touches the surface by introducing you to, '4 Top San Francisco Attractions.' Come back to our San Francisco Visitors Blog to view other interesting articles.
1.  Explore Fisherman's' Warf and Pier 39 and Ghirardelli Square
This waterfront area of San Francisco is easily one of the most popular San Francisco Attractions with a collection of interesting activities sights, restaurants, street performers, shops and more. 
Fisherman's Wharf is located on the corner of Jefferson Street and Taylor Street, between Pier 35 and Aquatic Park along the San Francisco Waterfront. There is another part of Fisherman's Wharf, the original part, located past the walkway of toward the piers and behind the colorful boats. 
The small Chapel was built in 1981.  You can see fishermen working on their boats, and equipment including crab traps. You can visit the pier early to see the daily catch being brought in, but you will need to show up at 6 a.m.
Come and grab a pile of fresh steamed Crab and a bowl of incredible Clam Chowder and sit on the outside tables looking out on to the bay.
Other areas of interest in and around Fisherman's Wharf:
Ghirardelli Square:  Stop by this area to shop for an array of tasty treats and souvenirs.  Stop by the Ghirardelli Ice Cream and Chocolate Shop for some the delicious chocolates.
Ripley's Believe It Or Not:  Ripley's is a tourist favorite featuring 2 floors of oddities and weird items and the unbelievable.
Madame Tussaud's Museum:  This is a long-standing fixture of the area.  Guests visit Madame Tussaud's to either appreciate or make fun of the wax likenesses of the many celebrities, sports figures, politicians and other 'famous' people.
Boudin Bakery: Yes, please! Boudin's is famous for their Sourdough bread which has been a part of San Francisco since the Gold Rush.  The bakery sells their famous bread and other tasty baked goods.  Daily tours are offered so you can see the bakers creating the famous bread.
Bay Cruise Terminal: This is the location where you can take ride in the harbor, or the view the Golden Gate Bridge or take a visit to the famous Alcatraz Prison.
Fresh Seafood & Crabs: Who's hungry? Come and grab a pile of fresh steamed Crab and a bowl of incredible Clam Chowder and sit on the outside tables looking out on to the bay.
Restaurants: Of course, there are several great restaurants in and around Fisherman's Wharf, but our 2 favorite Fisherman's Wharf Restaurants are; Scoma's Restaurant and Franciscan Crab Restaurant.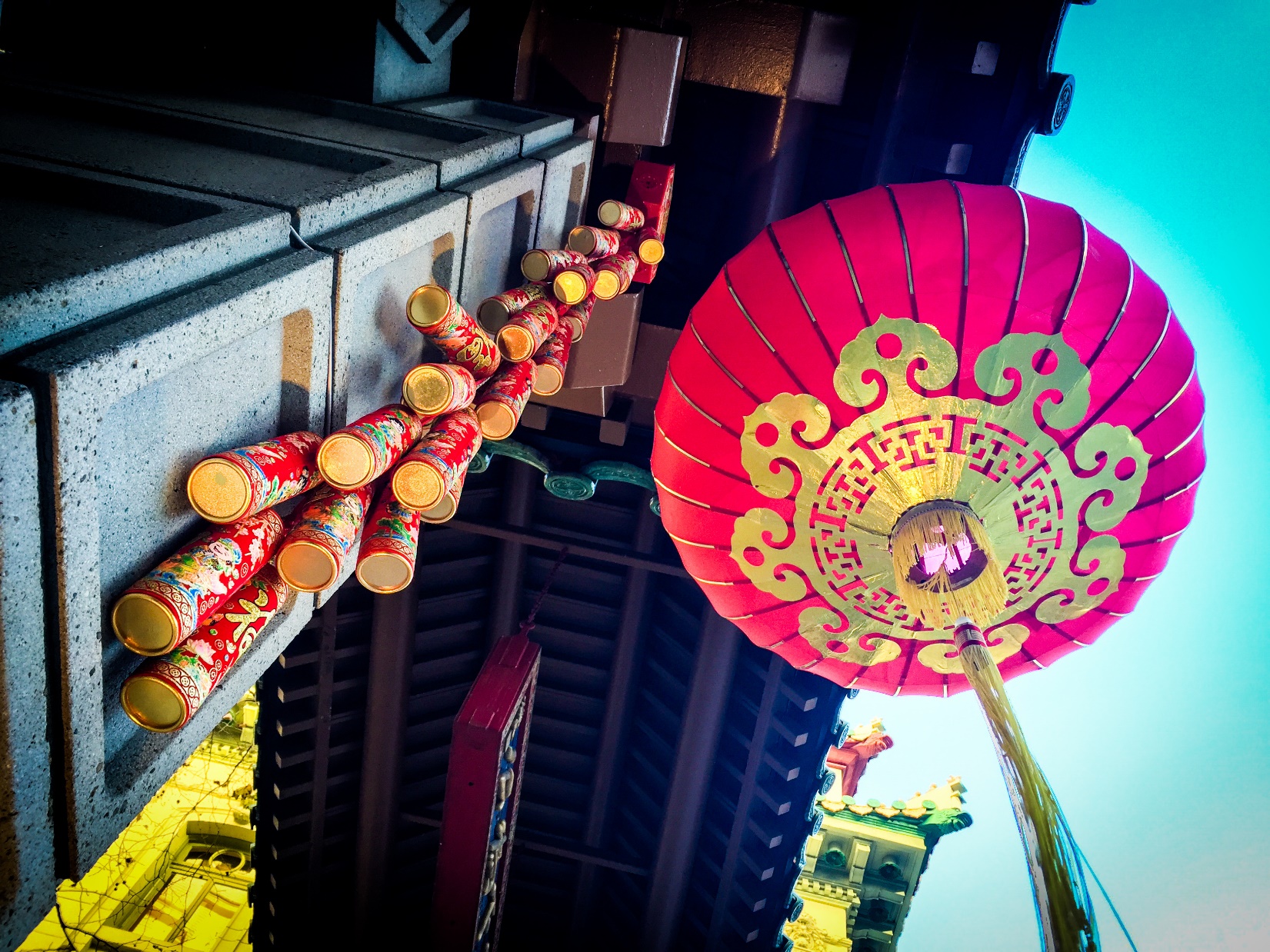 2.  Explore Chinatown
San Francisco's Chinatown is 1 mile, or a 15-minute walk from Hotel Union Square. Chinatown is an 8-block long area and 3 blocks wide.  Visitors can walk down the main street of Grant Avenue and explore the many great restaurants, tea stores, markets, herbalist shops, and even the interesting alleyways.  Chinatown in San Francisco is one of the largest Chinese communities in the U.S.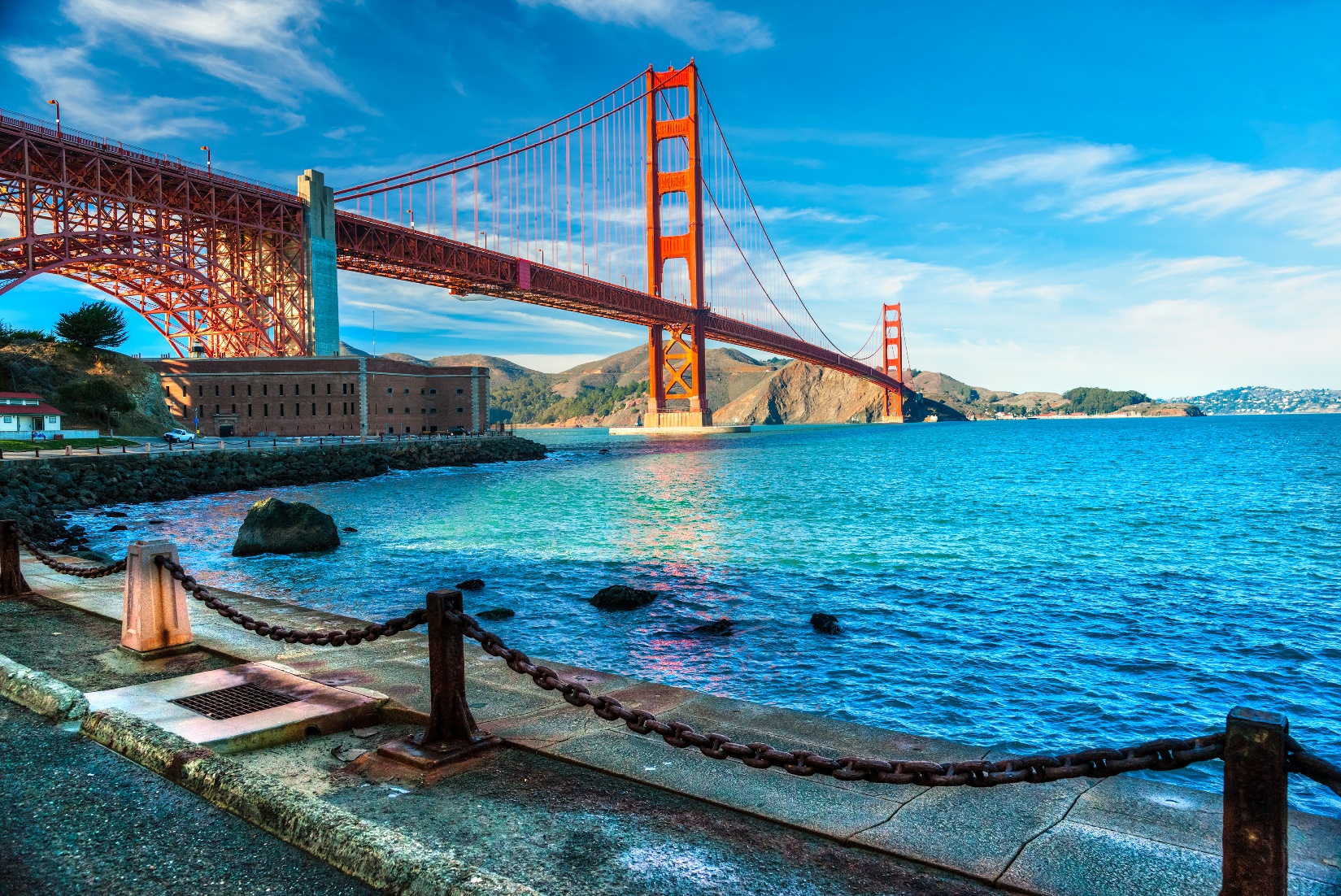 3.  Explore Golden Gate Bridge
You have no doubt seen this amazing structure in many famous photographs, television programs and movies…now it is time to see the Golden Gate Bridge in person.  Visitors can walk across the Golden Gate Bridge, drive across, take a Bay Cruise to see the structure from the water, or appreciate the landmark from the many vantage points along the waterways of San Francisco.
There are 2 popular vantage points to appreciate the Golden Gate Bridge, the South Vista Point which is on the San Francisco side or the North Vista Point which is the Marin side of the bridge. 
There are metered parking lots on either side of the bridge but as you would imagine, the parking spots are almost always full.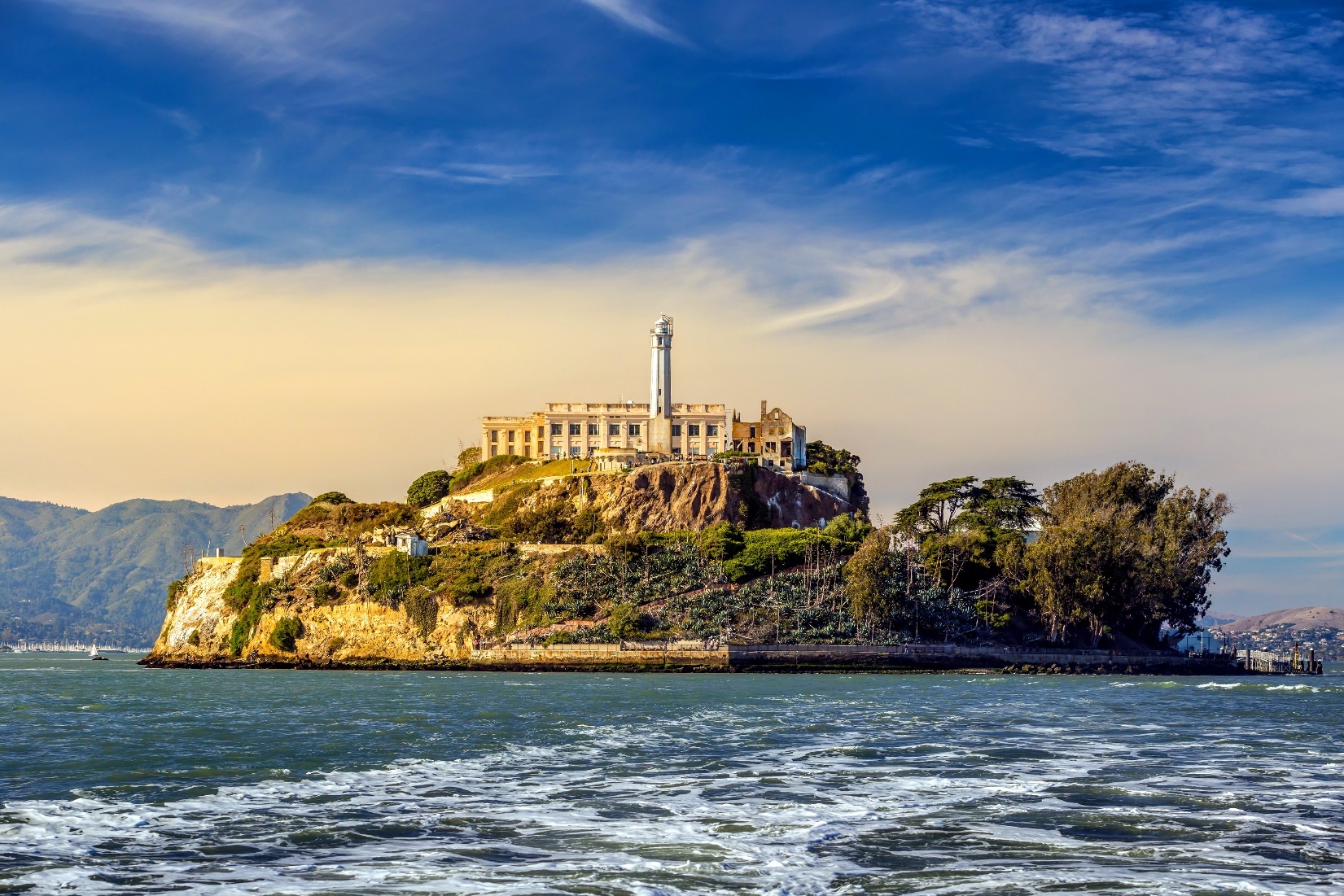 4.  Visit Alcatraz
This is one of the most popular San Francisco Attractions to visit – but you wouldn't want to stay here too long!
The island has been used as several facilities since the Civil War when it was utilized as a fort. Of course, it then was converted in to a Federal Prison and now it is operating as a very popular San Francisco Attraction.  The only company that sells  official tickets to tour Alcatraz is Alcatraz Cruises. 
There are other tour companies who can take you on a cruise to look at Alcatraz, but they cannot stop at the island.
There are Day tours and Night Tours of Alcatraz.  The Alcatraz Day Tours are most popular, but the Night Tours include some extra activities and attractions.  These tickets do cost a bit more, but visitors have more time on the island.
The boat ride from the dock in San Francisco to Alcatraz will take approximately 15 minutes. 
San Francisco is home to many fun and exciting things to do. Our list of '4 Top San Francisco Attractions' only begins the introduce you to what you can do, see and experience during your next visit to San Francisco. 
Visit our San Francisco Visitors Guide for more recommendations and tips for visiting San Francisco.
See our latest Special Offers for Guaranteed Best Rates for our Union Square Hotel.