February 13, 2019
| By
Maria Mancuso
3 Top San Francisco Activities
Our article, '3 Top San Francisco Activities' gives you examples of just a few of the many great things to do during your next visit to San Francisco.
Our San Francisco Visitors Blog features informative articles about what to do, see and experience during your next visit to the beautiful city of San Francisco.  Of course, there are great restaurants, shopping and museums to enjoy.  
Our article, '3 Top San Francisco Activities' gives you a brief introduction to just a few of the things you can consider experiencing when you visit San Francisco.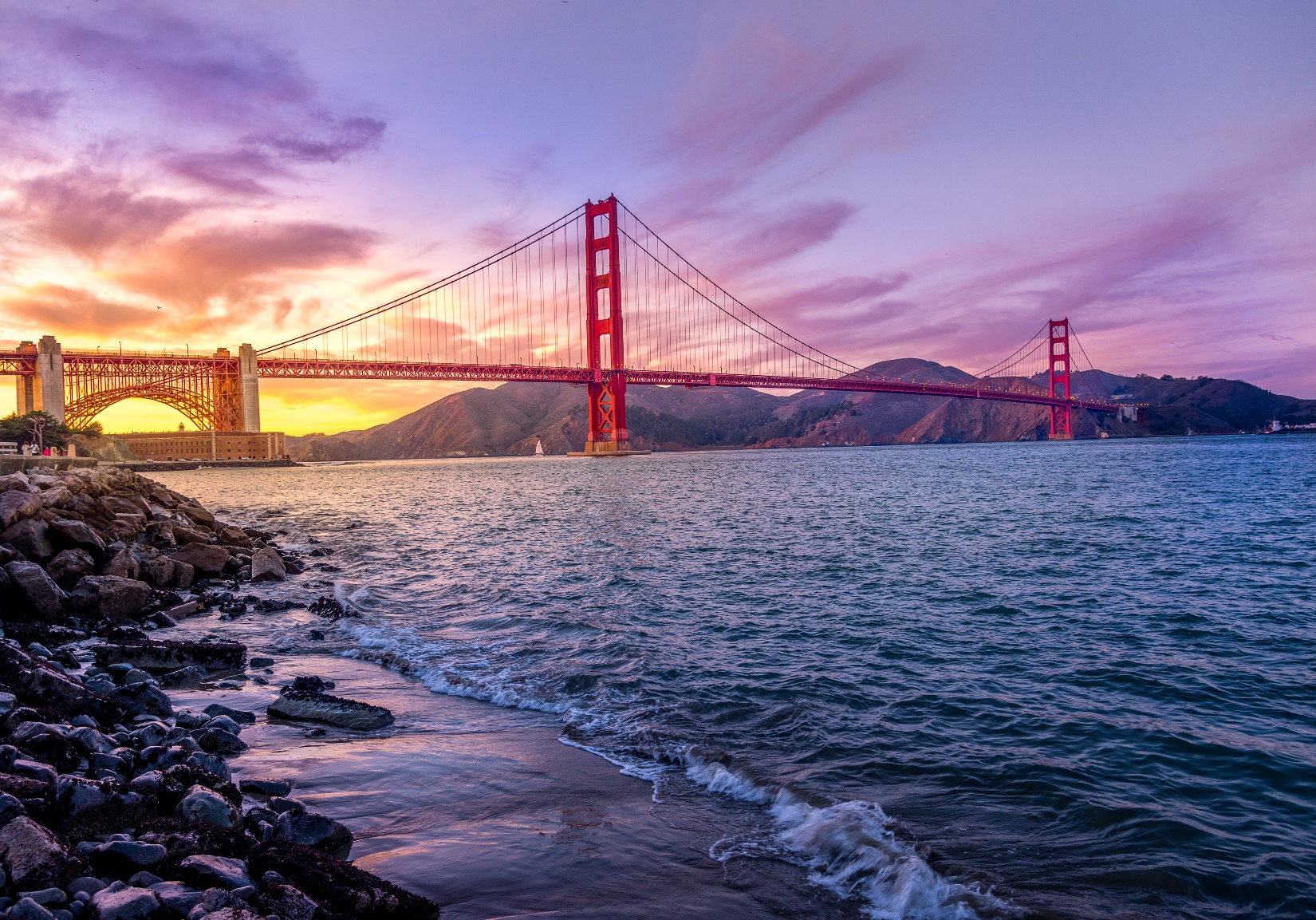 1.  Visit Golden Gate Bridge
When you think of visiting San Francisco, an image of Golden Gate Bridge most likely comes to mind. 
You can view the Golden Gate Bridge from all over San Francisco, but nothing is better than an up-close view of this iconic landmark by driving over it, walk on it, biking across it or enjoying the view from the deck of a harbor cruise ship.
There are 2 popular ways to see the Golden Gate Bridge; the South Vista Point, which is the 'San Francisco side' and the North Vista Point, or the 'Marin side' – both have their appeal.
On the South Vista Point there is parking available but as you can imagine, the parking spots are almost always full.  This area provides a gift shop, café, restrooms and a Golden Gate Bridge exhibit that shows the cross section of a cable from the bridge.
On the North Vista Point parking is available and it is free for 4 hours at a time.  You can access the North Vista Point from the northbound of the 101 freeway.  
No matter how you look at the Golden Gate Bridge, it is easy to see why it is the iconic landmark for San Francisco and why it is one of the most photographed landmarks in the world.
2.  Enjoy a Bay Cruise
A Bay Cruise is a great way to see San Francisco from a unique perspective.  You can also see several top San Francisco landmarks from the bay, including Fisherman's Wharf, Alcatraz, Golden Gate Bridge and of course the beautiful San Francisco skyline.
Bay Cruises depart from the docks near Fisherman's Wharf.  Be prepared for your trip is you choose to enjoy a Bay Cruise; the weather is always cooler on the water and in the Fall and Winter months it is very cold. Be sure to dress accordingly.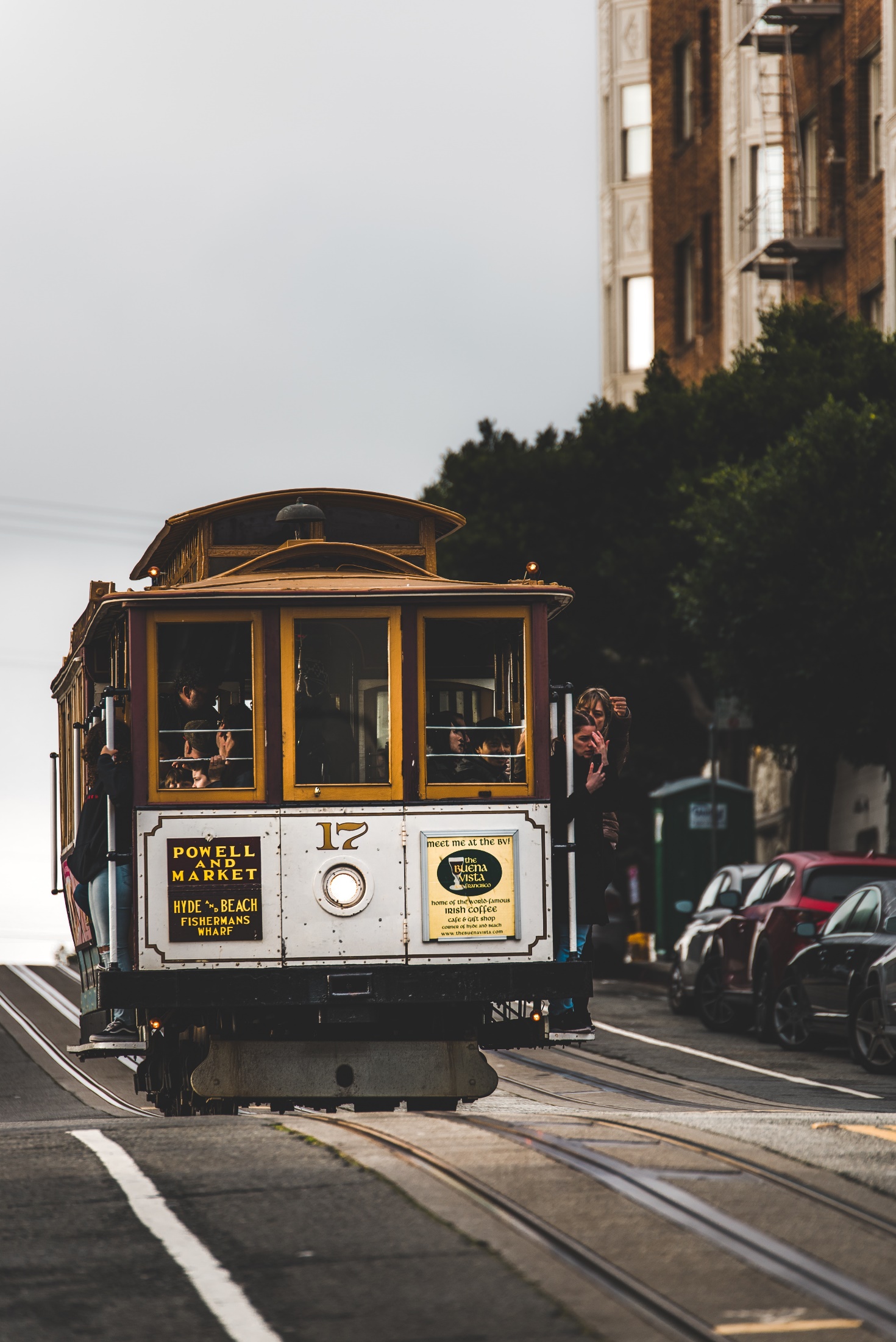 3.  Ride a Cable Car!
Riding a Cable Car is just one of those San Francisco Activities that you just must do when visiting the city.  These San Francisco icons are as much a part of the San Francisco make up as the Golden Gate Bridge and Alcatraz.
Almost every movie set in San Francisco features a scene including a Cable Car!  
Cable Cars are exciting, but you need to know that they really are limited in the number of places they can take you to in the city but getting there is a lot of fun.  Also, a photo riding on a Cable Car is very popular a popular 'Instagrammable' photo sought out by all.
Our list of '3 Top San Francisco Activities' describes only a few of the many fun, interesting and exciting things you can do during your next visit to the city.  
Visit our San Francisco Visitors Guide for more recommendations and tips for all there is to do, see and experience when you visit San Francisco.
See our latest Special Offers for Guaranteed Best Rates for our Union Square Hotel.