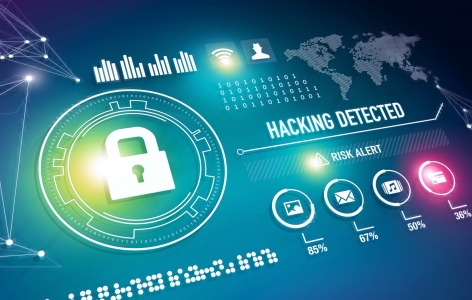 RSA Conference 2018 | San Francisco Conferences
RSA Conference brings cyber-security professionals together near Hotel Union Square to share insights and perspectives that will stop hackers in their tracks.
Date of Event: April 16, 2018 to April 20, 2018
The information security professional's work is never ending, which means cyber-security education must be ongoing. With a new threat possible at any time, it's important to stay one step ahead of the attackers. RSA Conference 2018 at the Moscone Center in San Francisco is here in April to help those in the information security trade do just that. This event is one of the most in-demand San Francisco Conferences scheduled for the year and it takes place just moments from Hotel Union Square.
About RSA Conference 2018:
RSA Conference is the leading cyber-security event in the world. It brings together professionals from all areas of information security - from security engineers to CISOs - to share insights and perspectives needed to conquer hackers and shut down would-be criminals.
The event is a fantastic opportunity to learn about the looming risks in online information storage and data transactions. It includes hands-on sessions, informal gatherings and keynotes that let attendees interact with top pioneers in cyber-security in hopes of outsmarting attackers and providing a safer online global community.
This San Francisco Conference affords the opportunity to tap into the minds and toolboxes of forward-thinking experts, those heralded and looked to in the cyber-security field. Attendees each year come inspired and leave empowered. As hackers work on stealing information, those at RSA Conference develop and strengthen ways to safeguard it.
Connect with the people and perspectives that will let you stay ahead of the criminal curve. Attend RSA Conference 2018 at Moscone Center in San Francisco, from April 16th to the 20th. RSA Conference is the leading conference for learning the latest trends in cyber-security and finding the solutions needed for a more secure online future.
Collectively, RSA Conferences across the globe draw more than 500,000 attendees annually This is more than any other conference in the world. Why is RSA Conference so in demand? Because it offers extremely valuable content for an increasingly digital world. RSA Conference is one of the most important events in San Francisco to take place during the year.
If you're attending RSA Conference or considering attendance, choose Hotel Union Square for a top choice of hotels in San Francisco near the Moscone Center where RSA Conference 2018 takes place. Our hotel is located moments from the event venue and close to all of the best shops, restaurants and Things to Do in San Francisco.
As you plan your stay, browse our San Francisco FAQs to read about Dining, Shopping, Attractions, and more. Also, view Hotel Union Square's well-appointed Guest Rooms & Suites and our current list of Special Offers.