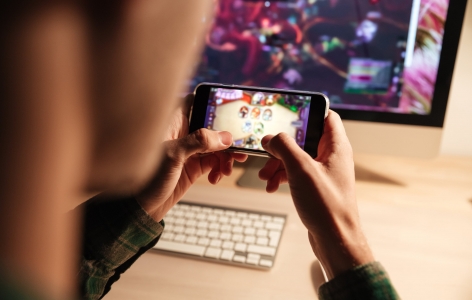 Game Developers Conference | Events in San Francisco
Video game designers and business professionals gather at the Game Developers Conference - a top Event in San Francisco.
Date of Event: March 18, 2019 to March 22, 2019
Video game designers, artists, programmers, producers and other professionals are looking forward to the Game Developers Conference - GDC 19 - taking place at the Moscone Center near Hotel Union Square.
About the Game Developers Conference:
GDC is a top Event in San Francisco and it's the world's largest professional gaming industry event. This inspiring conference brings together members of the global game development community for 5 days of unparalleled networking and education.
Each year, GDC attracts more than 26,000 attendees. Guests come to the conference to exchange ideas and create the future of the gaming industry. The Event in San Francisco this year will, as always, be a preeminent forum where game designers, artist, programmers, producers and audio professionals - and those involved in business aspects of video gaming - discuss ways to shape the industry.
The 2019 conference will again delve into market-defining topics through more than 500 panels, lectures, round-table discussions and tutorials. Subject matter is scheduled to include VR (taught by pioneers in the industry), relevant game development tools, new gaming platforms and innovative services for industry professionals. GDC 18 features an expo that showcases various offerings to drive digital gaming forward. An Independent Games Festival - the largest and longest-running indie games festival worldwide - is also part of the Game Developers Conference this year, as is the annual Game Developers Choice Awards ceremony offering peer recognition for excellence in digital video games.
The Game Developers Conference began as an informal gathering of roughly 25 developers who initially joined to discuss computer games in the living room of one of their peers. In 2016, GDC held its 30th anniversary conference. This conference has come a long way and today's event is much different from the inaugural meeting. Attendees now share perspectives and ideas on dedicated gaming consoles, mobile games, tablet gaming, handheld device games, VR and AR gaming spaces.
GDC 19 takes place at the Moscone Center in San Francisco from March 18th to the 22nd. This venue is moments from hotel Union Square. Attendees participating in GDC 19 enjoy easy access to the Moscone Center from our San Francisco hotel as well as public transportation and many top restaurants in San Francisco.
As you plan your stay, browse our San Francisco FAQs to read about Dining, Shopping, Attractions, and more. Also, view Hotel Union Square's well-appointed Guest Rooms & Suites and our current list of Special Offers.